On our second day in Mallorca, we chose to relax and enjoy as much as possible a well-deserved holiday. In the morning I woke up with a hangover quite obvious to anyone who would have seen me. Even I could not look at me for more than 5 seconds. At breakfast, I could not touch anything other than fruit and coffee. Even the bread was turning my stomach backward.
Meanwhile, I made friends with the girl who kept up the tables and she let me take my coffee in the room to drink it on the balcony with a cigar.Good luck that I'm not usually a hangover, and when I am, it usually goes away within 2 hours. Plus, all the young people who got drunker than me the night before, they seemed even fresher than me.
First, we went to the beach we found the day before (see the previous article), where we were fortunate to find some palms to let us enjoy their shadow. 
We set our towels nicely, tested the water, and then each of us grabbed his hobby, my husband slept and I listened to the music in my headphones. We have not been able to stay much because I was already hungry for eating only fruits.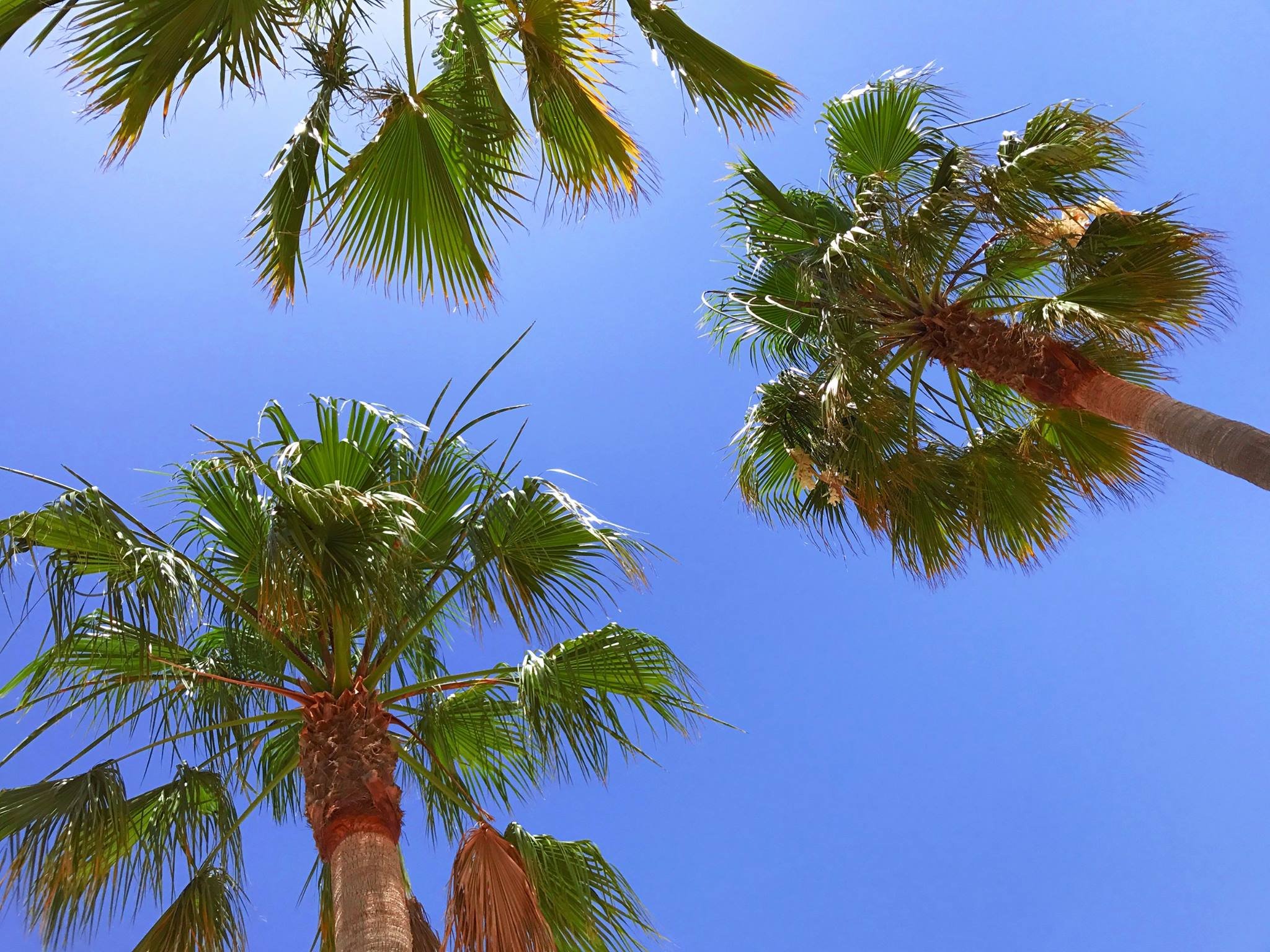 And now comes our surprise when we find out how bad Mc Donald's in Magaluf is, compared to the one in Romania. I took a Royal Deluxe, my favorite sandwich, but it would have been better to just eat fruits. The bread was old and the ingredients seemed to be thrown away. And the potatoes … well, they clearly did not have the best taste. So we decided to not come back at Mc Donald's from Magaluf.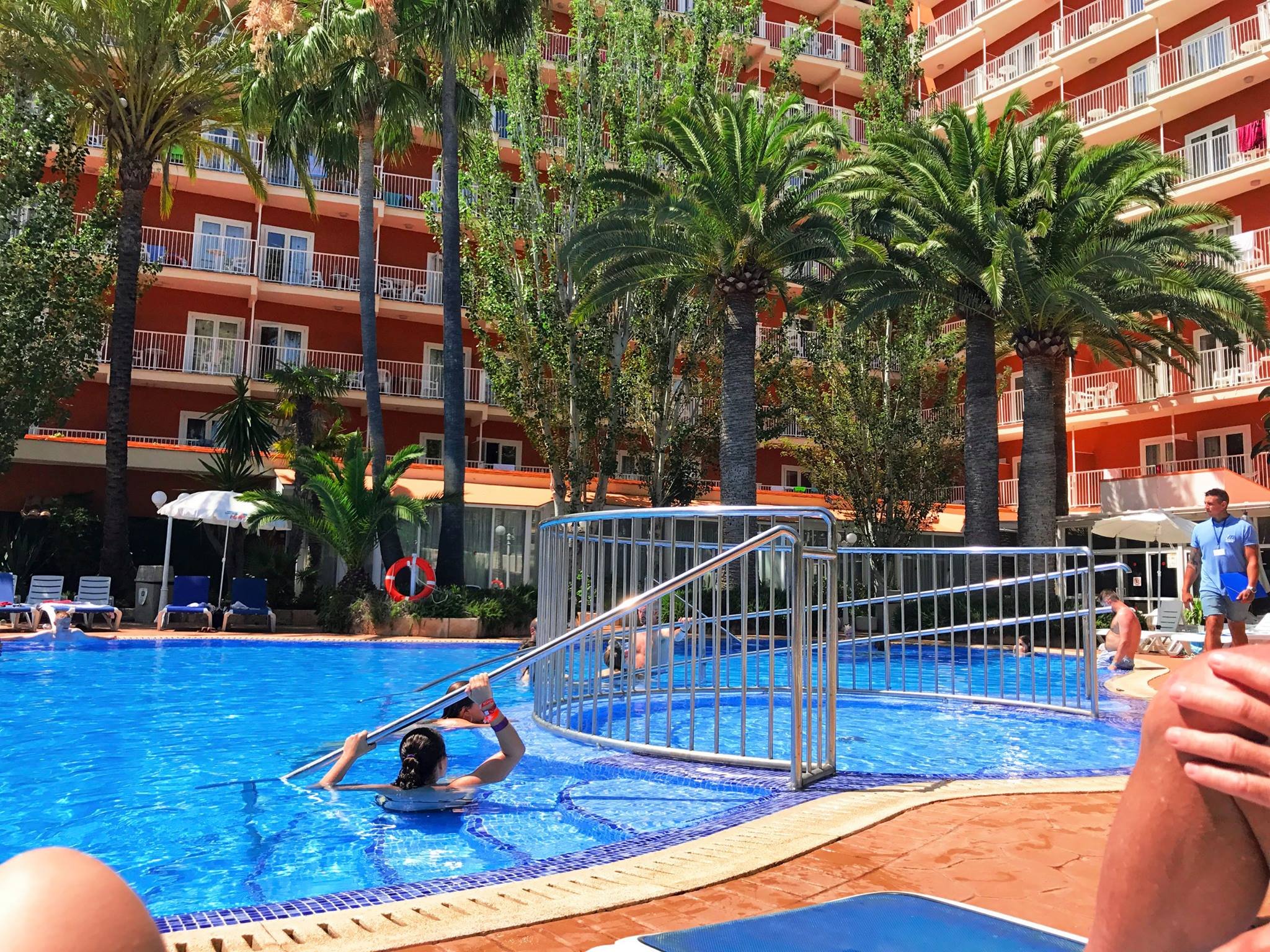 After the bad experience at Mc, we went back to the hotel, where we decided to enjoy the pool and here we spent the rest of the day. We stayed for at least 4-5 hours, enjoying the shade and delicious cocktails.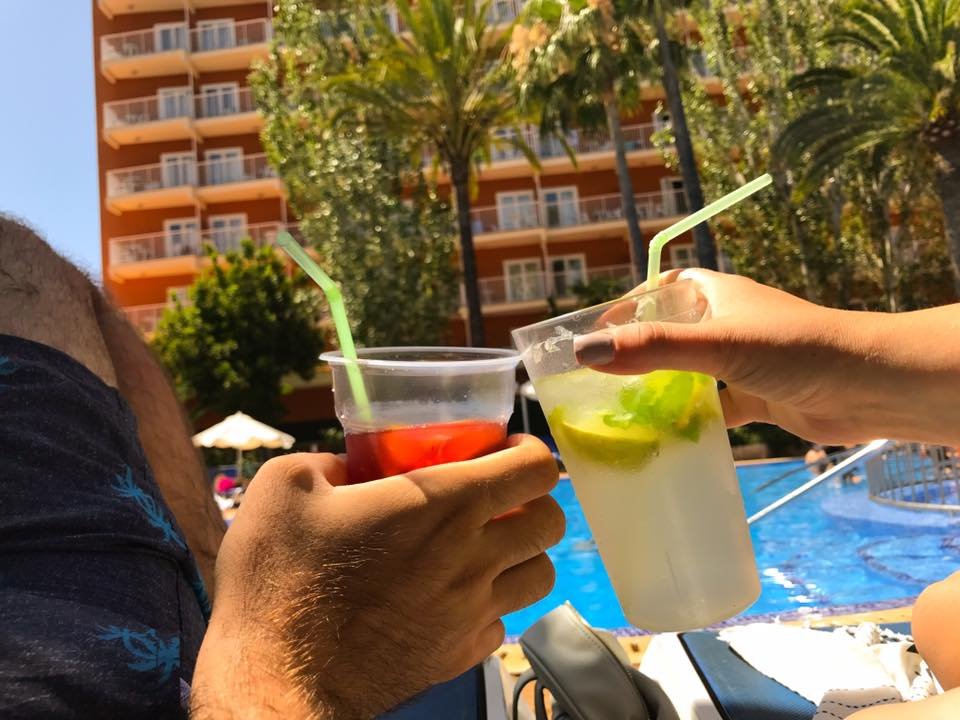 That same day we went to Subway because I was already very curious. It seemed very interesting to me to compare the same products from different countries. But this time, Subway did not disappoint me. It was as good as I knew it, but their only disadvantage was that they had a terrace that gave the impression of a peg house and did not attract people. That's why Subway who had good food was left empty, and Mc was full. After all, even us, we went to Mc, because after going through the sun and the extreme heat, we knew we were going to enter in a cool room
And that was it for this day, as the following day we were going to go visit Palma. We arrived at 12 o'clock and we went down to the Cathedral Station. Unfortunately, we could not visit it, but the architecture and the view are superb.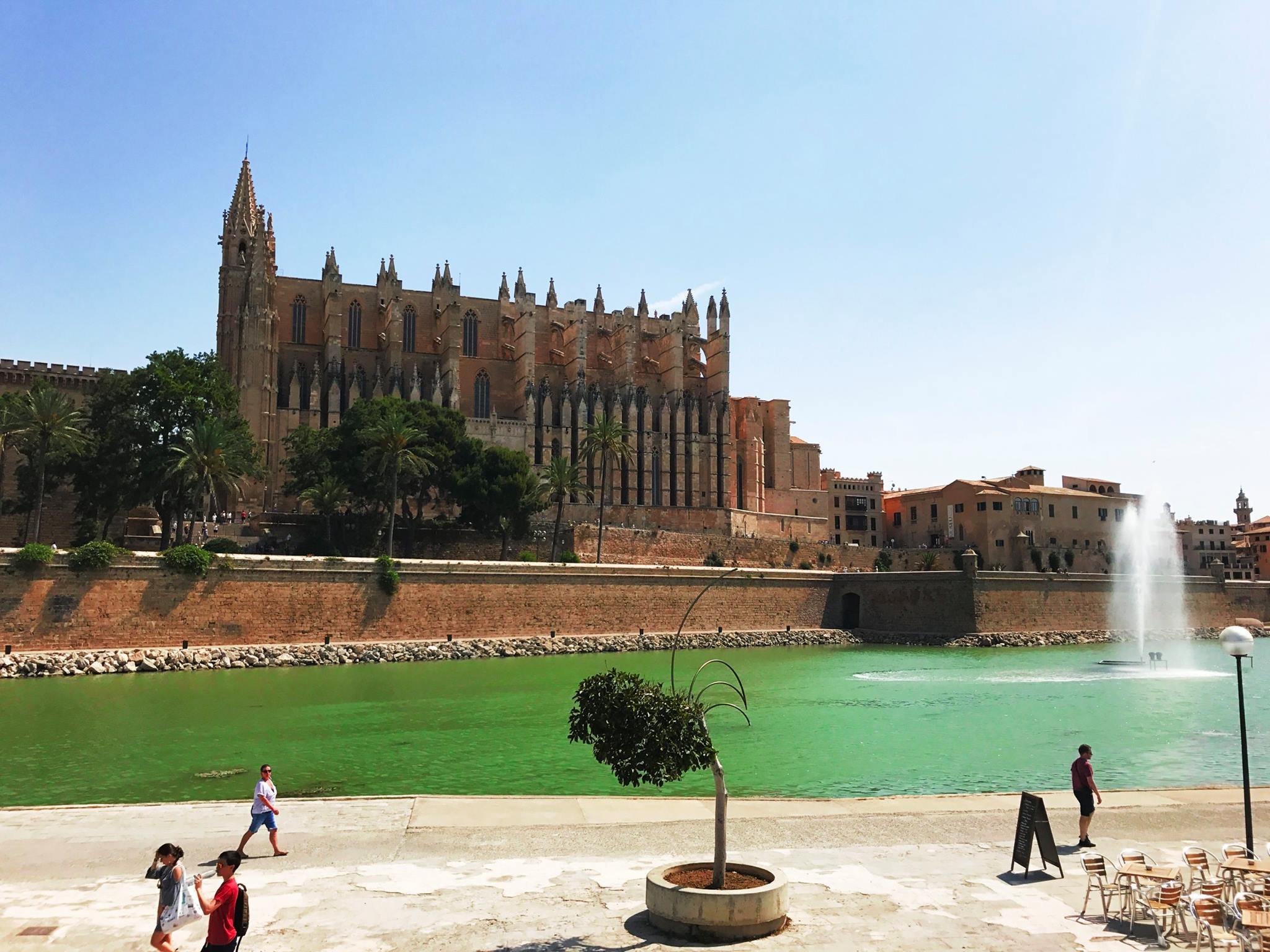 It is an imposing building, built at a level quite high from the sea and probably that's why the cathedral's plateau is in TripAdvisor, because you can sit in the shade of a tree to admire the sea from the height.
We then walked through the Old Center of Palma, where we found countless shops, so obviously, we did a little shopping. Our walking was completed by musicians selling their CDs on the street. First, we run into a band with a fresh and young air, and then we met with some experienced musicians that I really fell in love with. So much that I sat down on some stairs and stayed for about 15 minutes to listen to them. Charisma, the energy, and style of music were delightful.
Palma's old center is also full of cartoonists, people sitting in the air, or costumed. 
But Jack Sparrow at the cathedral was the best. Initially, I did not connect the idea with Palma, but then I saw at several shops souvenirs with pirates.In addition, at Magaluf is organized a pirates show for children and one for adults. It seems that in the first centuries AD. , Pirates organized raids in Mallorca.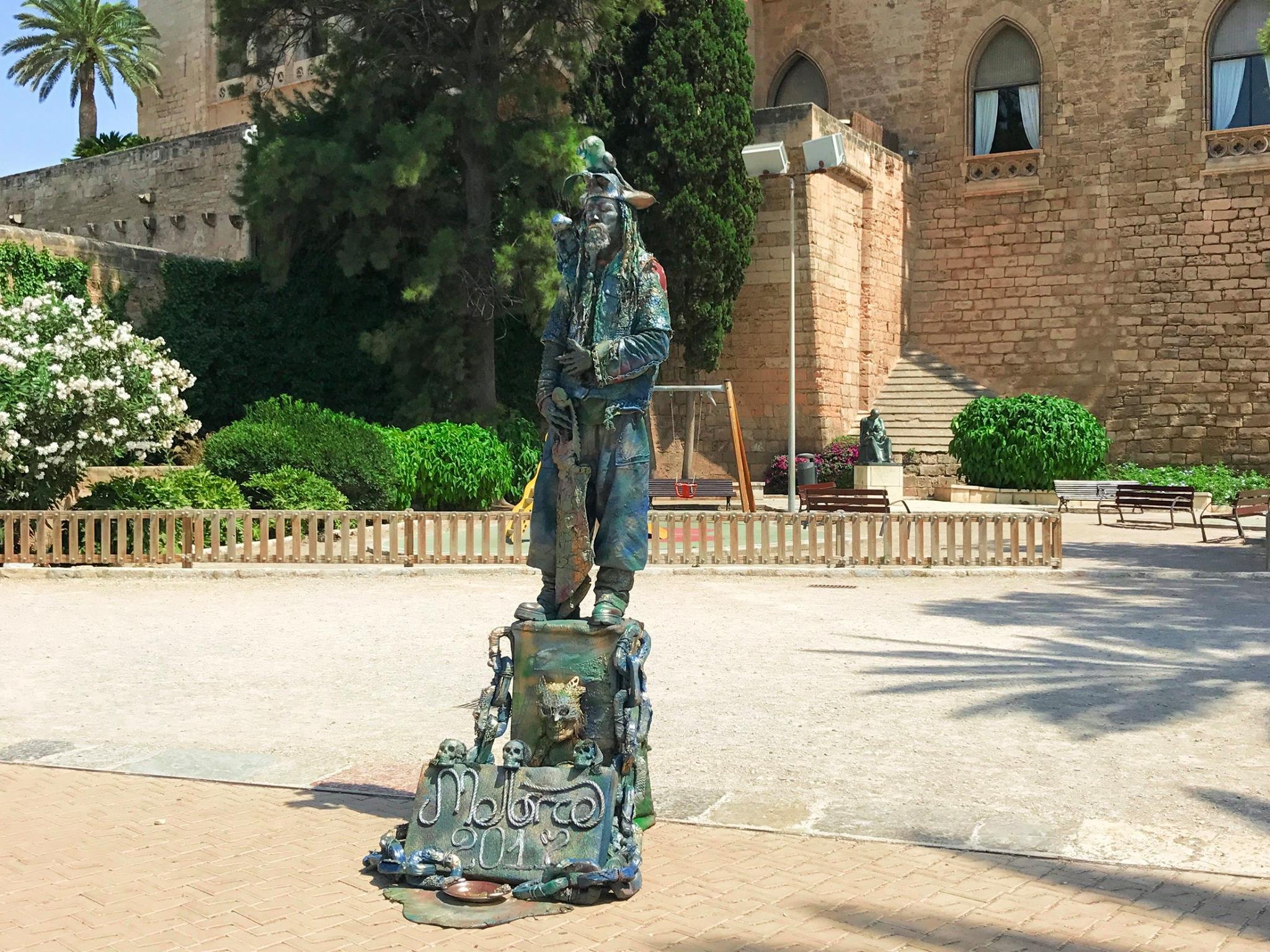 The streets of Palma made me feel like in Italy, with the same bohemian and intimate architecture.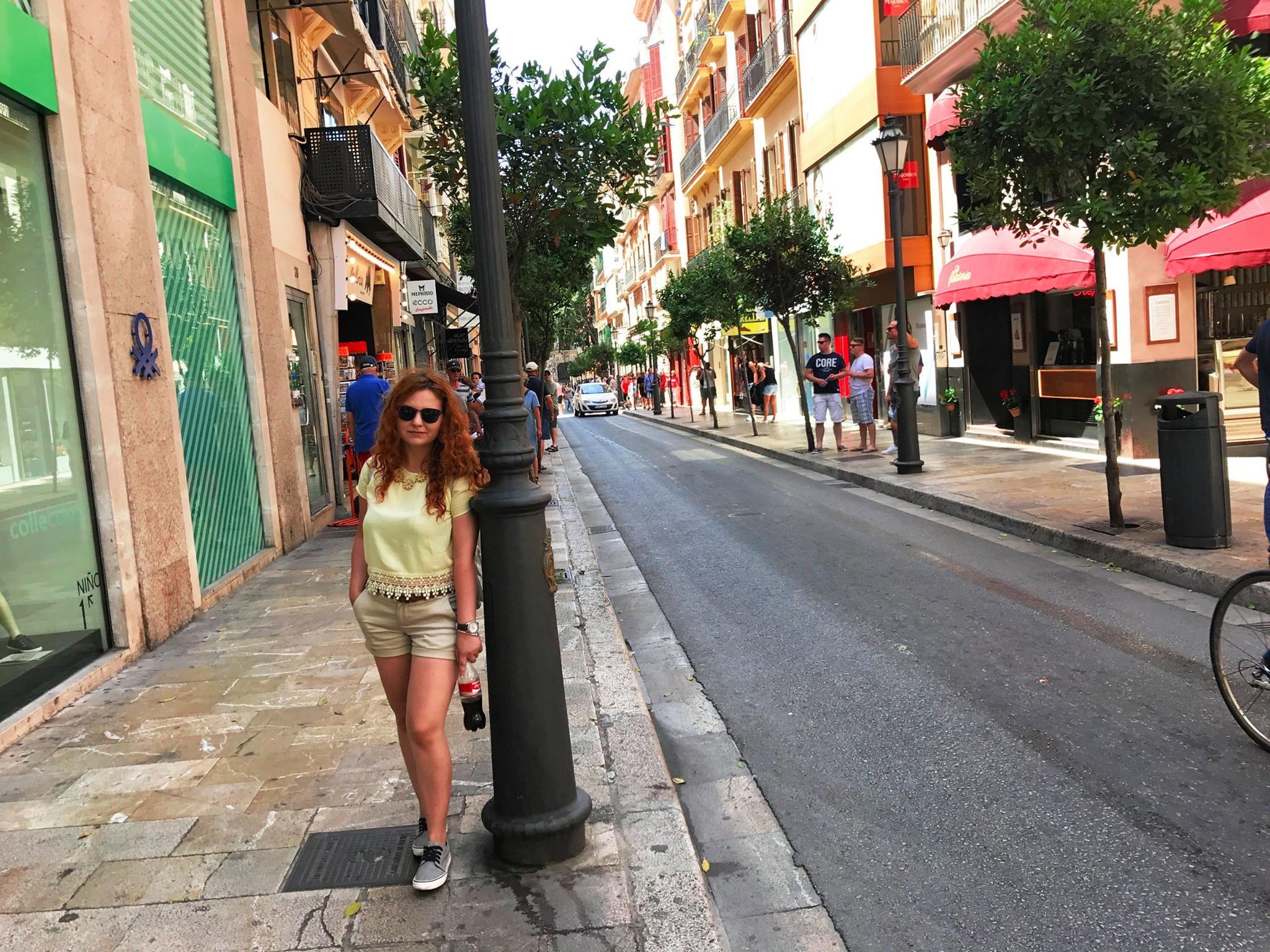 Now, I do not know how many of you have seen a shop dedicated to the ducks. I have to admit that I had never heard of it before and that I was totally amazed. And not just me, because many people stopped and went to look at the ducks. Okay, wait a moment, I'm not talking about real ducks, but about ducks you usually put in the bathtub next to your baby to play with them.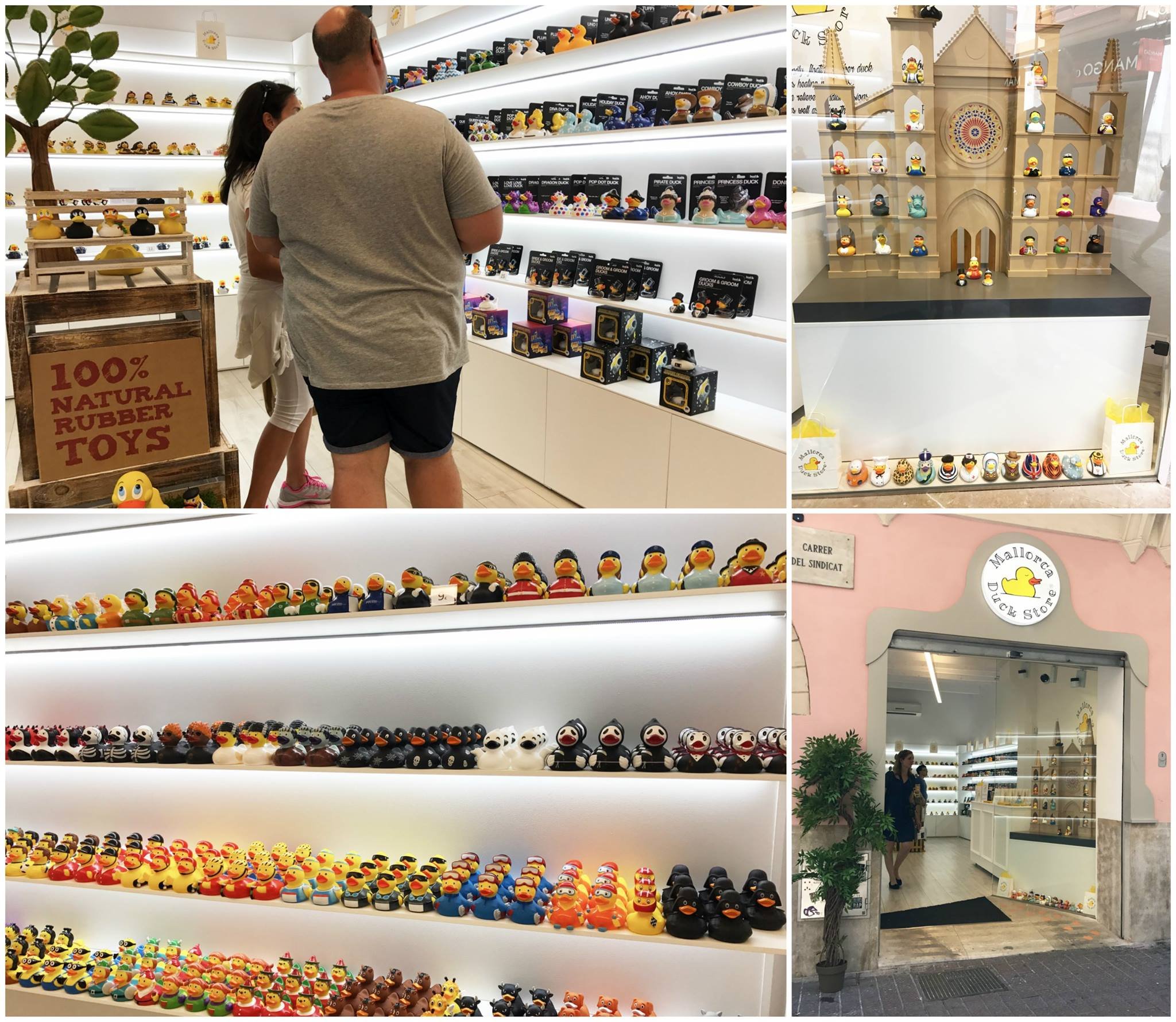 It's funny that the ducks were not any ordinary ducks, but they were impersonators of film heroes and cartoon characters.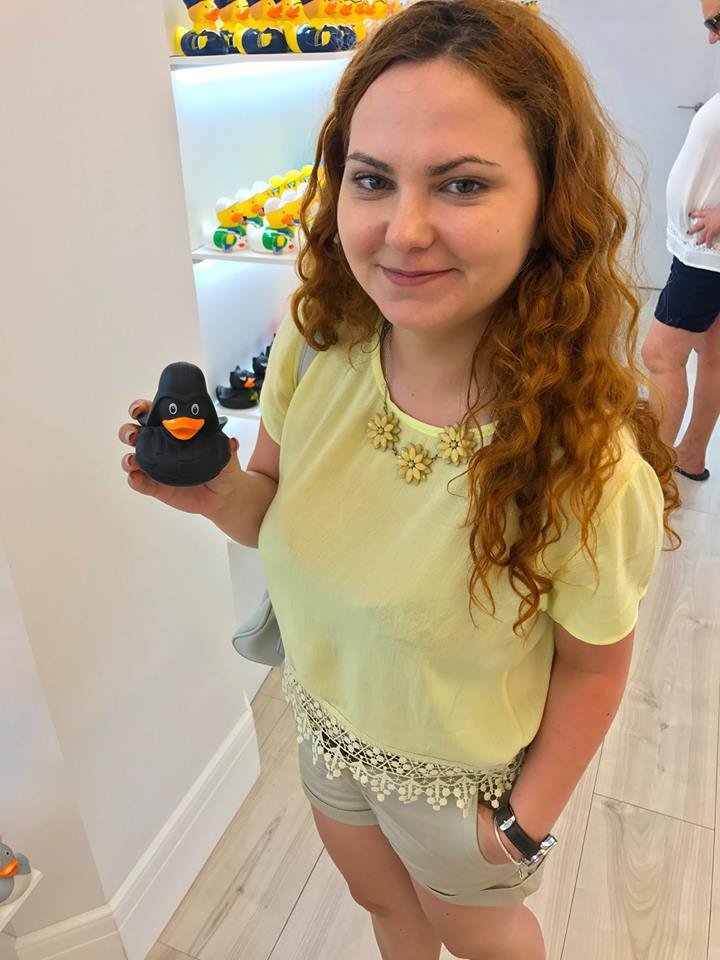 Well, we walked until the evening, when we were hungry again. It would seem like I eat a lot, but I tell you that I don't. From our previous walks through Magaluf, we noticed a restaurant that caught my attention, so we decided to leave soon to eat there. It is called Ibiza and is a cool, intimate garden with a very friendly staff and it is right on the beach.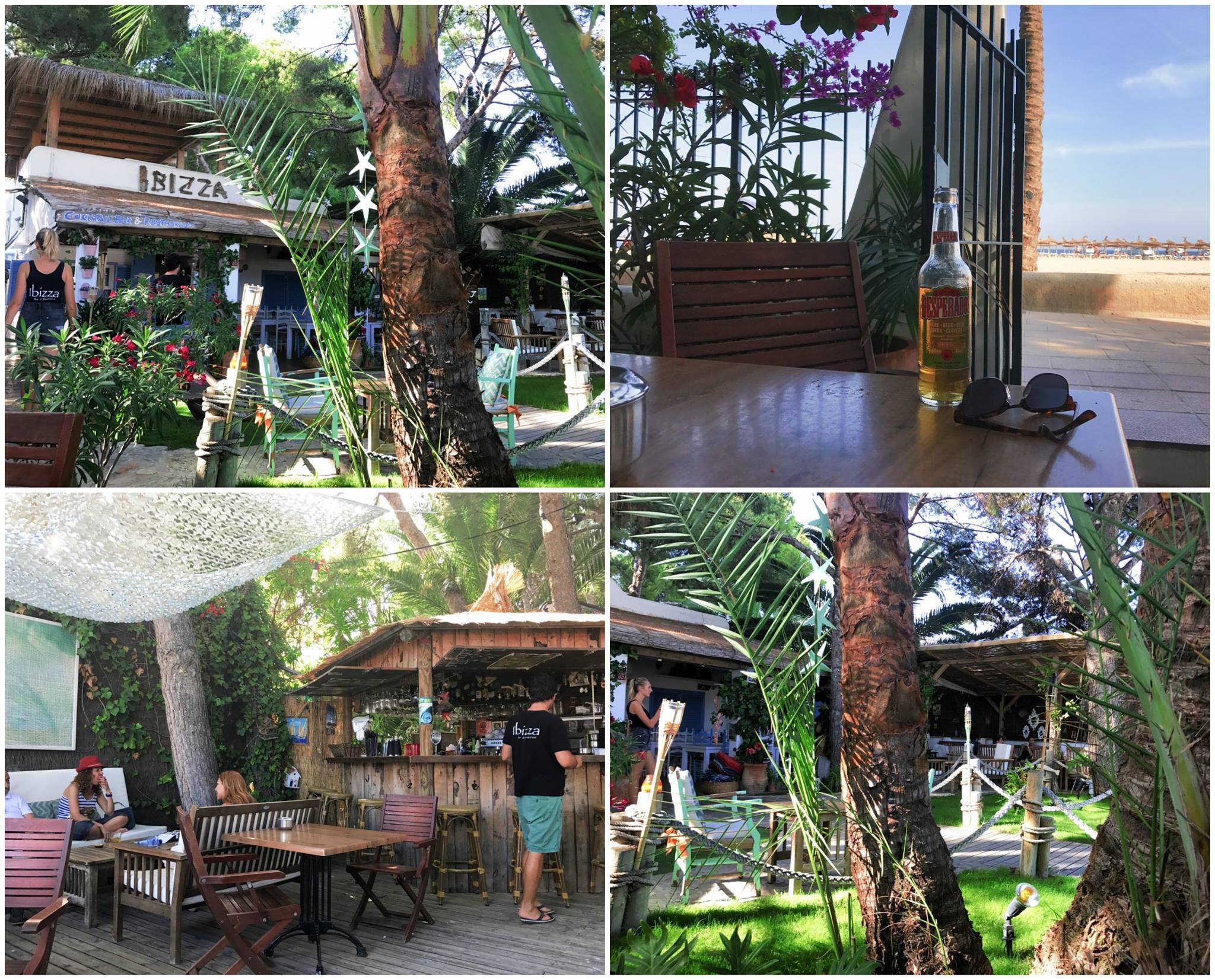 While enjoying a tasty meal in the shade, you can see the sea. I took chicken curry, a meal you can find in all the restaurants in Mallorca, and my husband took a Bolognese pizza, a rather bizarre combination.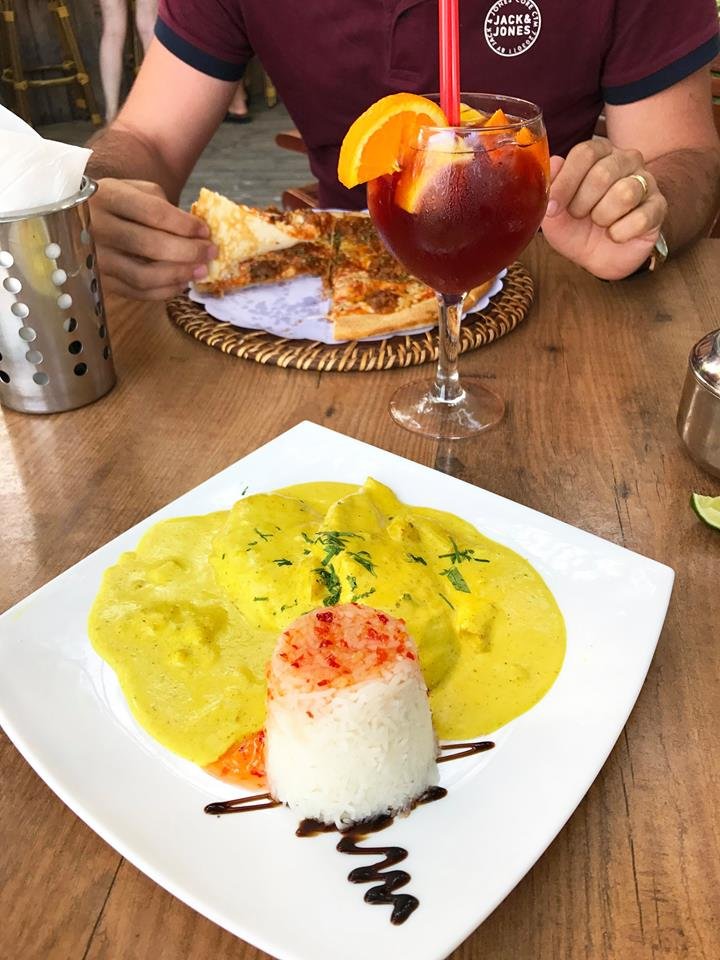 The food was delicious, so I recommend if you go through Magaluf, to go to Ibiza and Pirate's Beach, which I will tell you about in the next article.