As I promised, I came back with new stories about my last holiday, in Mallorca. First of all, I need to say it's a wonderful destination! I have so many things to say that I will have to post more articles. I hope you will follow them because I will surely convince you to go to Mallorca if you have not already done so.
Initially, we wanted to go to Tenerife, but after talking to some clients of mine, we came to the conclusion that Mallorca is the best option. We have never been to Tenerife, but we plan to go there too, so if you have been there, please share your opinion with me.
To save money, we took low-cost flights and obviously we had some incredibly long stopovers. We left at 4 am and we had to wait 9 hours at Charleroi Airport in Brussels. Though I was not in my best mood, being tired and sleepless, I tried to relax as much as possible. There were no banquets at the exit of the airport, but I found a fairly large concrete support that my husband stretched and slept on, while I listened to music and enjoyed the sun. We hadn't even reached Mallorca and we were already tan. When we arrived, it was already 11 o'clock in the evening and we were already too tired to do anything, so we went straight to the hotel to sleep.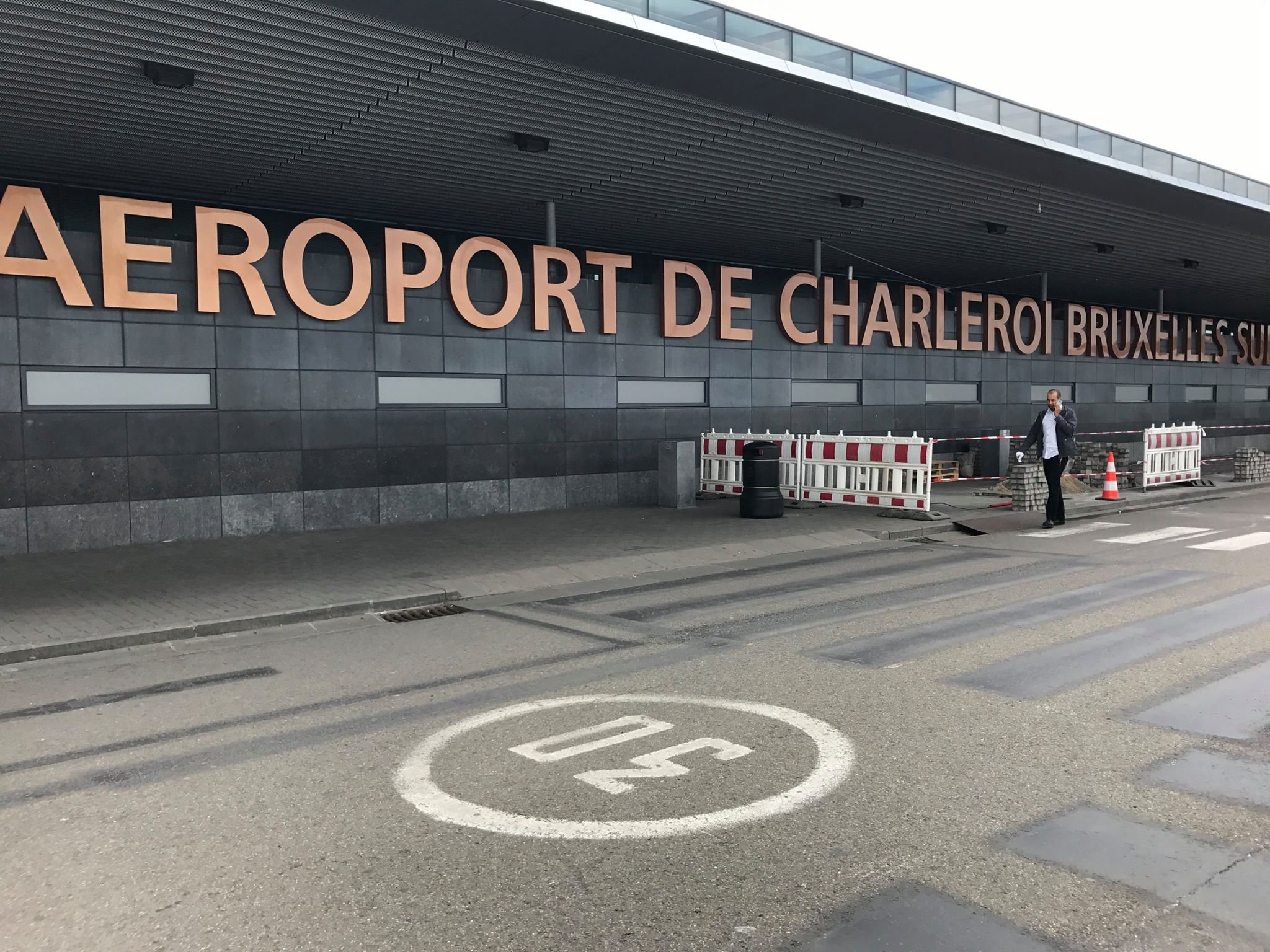 First of all, the Spaniards are very friendly and the atmosphere in Mallorca is truly wonderful. As soon as we landed, I fell in love with this place. The airport is modern and you have buses that can take you to all the corners of the island. We had our accommodation in Magaluf, the craziest place on the island, as we later learned.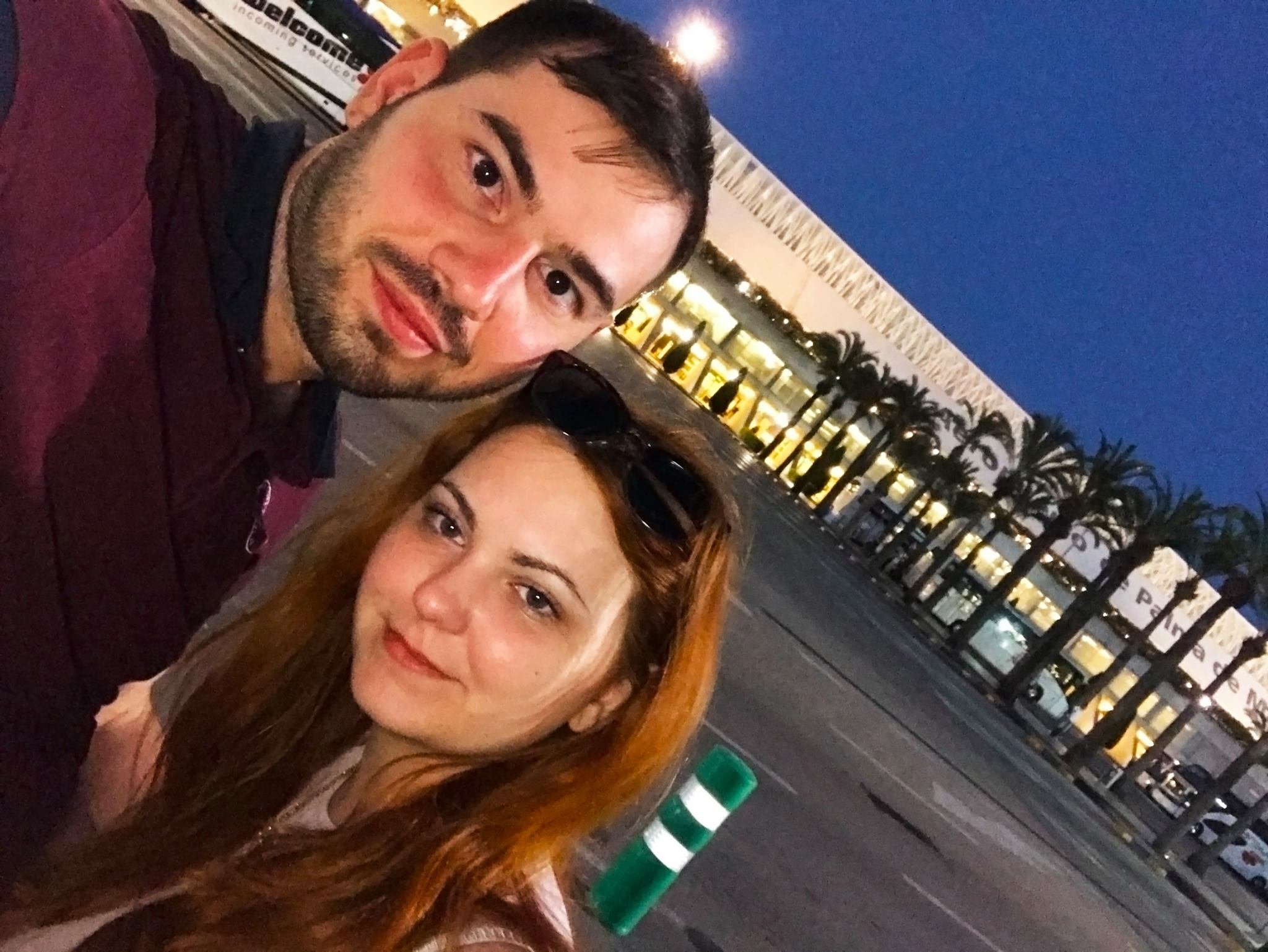 I had the funniest bus trip as the driver was in a very good mood, making jokes, laughing and making all sorts of funny noises. I also had a Harry Potter-like experience, when the bus driver suddenly slows down to let an old woman pass in the street. Even though I had some emotions at first, I soon realized that the driver was very self-mastered and that he was a real master in driving buses. You really have to be a good driver to drive in Mallorca because the lanes are very small and curved.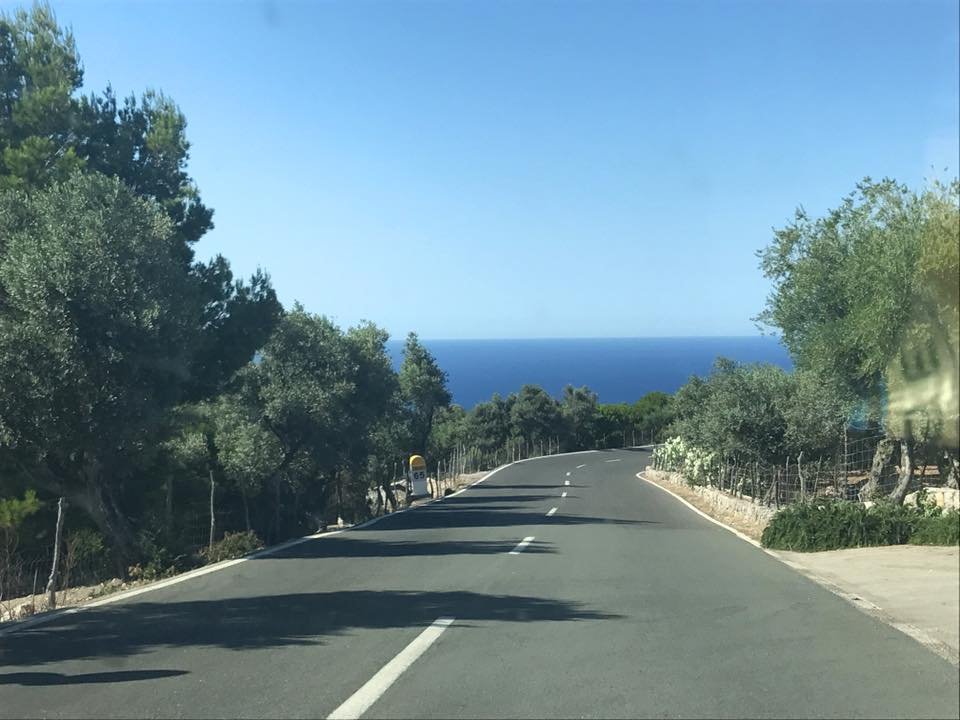 As soon as we arrived at the hotel, we realized that we would have a crazy experience, unique and perhaps not suitable for all kinds of people. The hotel's balconies were full of young people singing, dancing and obviously drunk. It was just a funny drunkenness, not disturbing. I admit, however, that I felt a little old when I saw them. 😀
We stayed at HSM Don Juan, which looks great at the entrance, but the room did not delight us at all. On booking.com the room looked so much better than in reality. It is true that we knew in advance that it was a bed made of 2 mattresses, but we did not expect them to move so much, to be so unstable that in the morning we would wake up with a gap in the middle of the bed. Besides, the tub had a hole through which I believe the water came under it because when we walked on it, we could hear it and it felt like we wandered over the water. But then we did not mind about this anymore when we saw we were close to the beach, the center, the shops and the bus stop.
Obviously, the next day we took breakfast and we went straight to the beach. The water was wonderful, a bit cold, but very clear and clean. Plus, there were fine sand and no stone.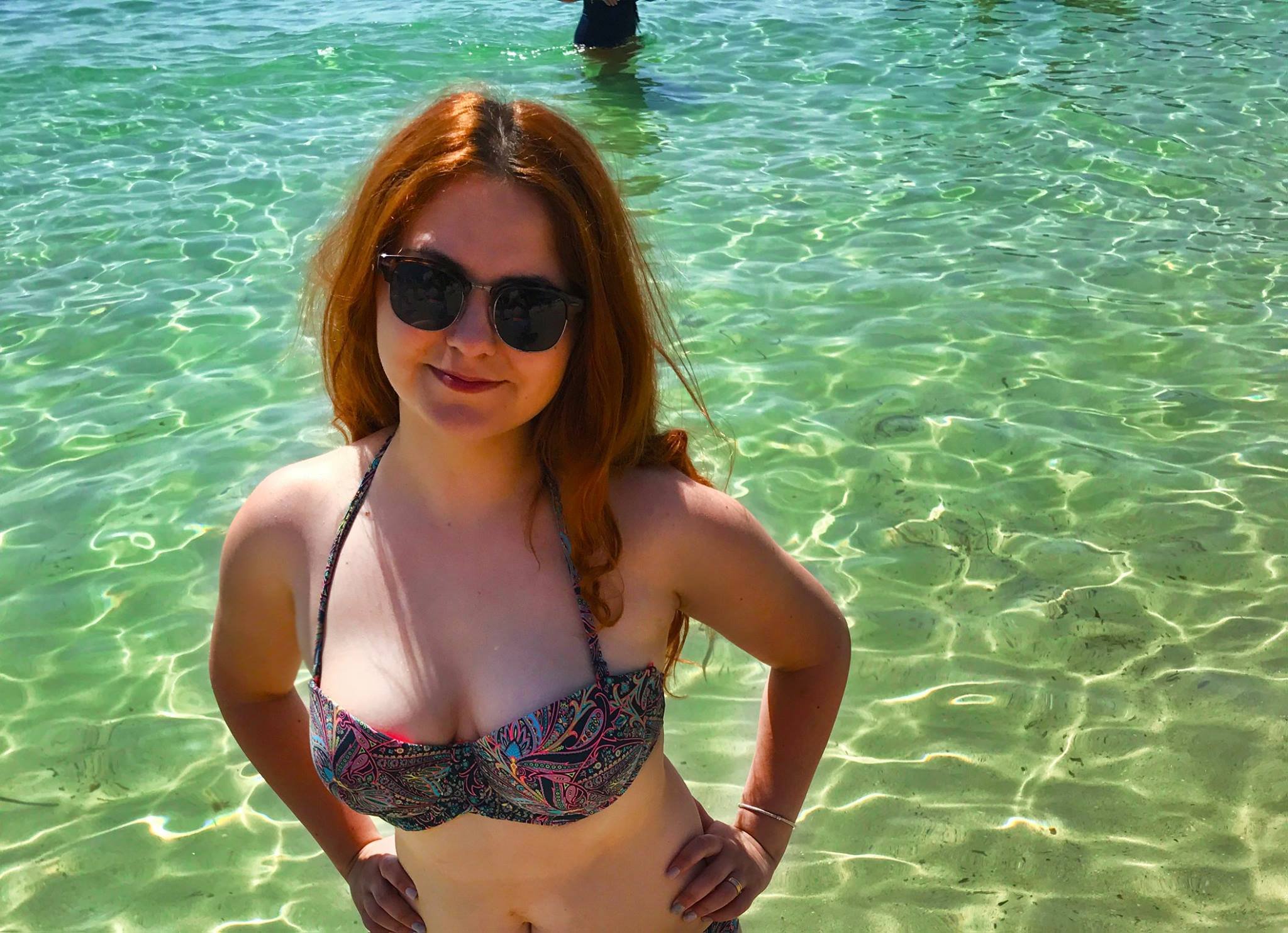 We stayed until we were hungry and we decided to eat a Spain's very popular dish, Paella. After a stroll through Magaluf, we were delighted by an enthusiastic boy who invited us to Titanic, a restaurant that we later saw was appreciated on TripAdvisor. We ate a delicious and savory paella, and as a drink, we chose Sangria, a delicious wine-based cocktail, but which contains many other strong drinks. A plateau is for 2 people, but I think it would be easy to eat in 3.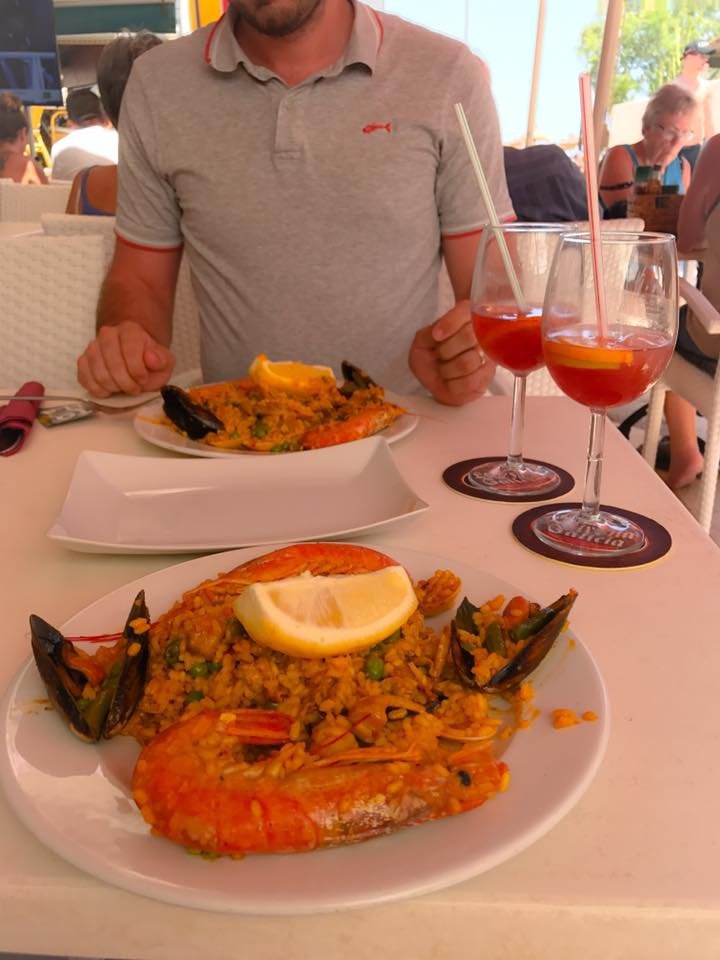 The staff was very friendly and we were amazed by the excitement they worked with, a thing quite rare.
After we satisfied our stomachs, we went for a walk on a street that went out of town. We walked about 3 kilometers on foot, and we were able to admire the sea in all its splendor, also discovering sheltered places with beautiful landscapes.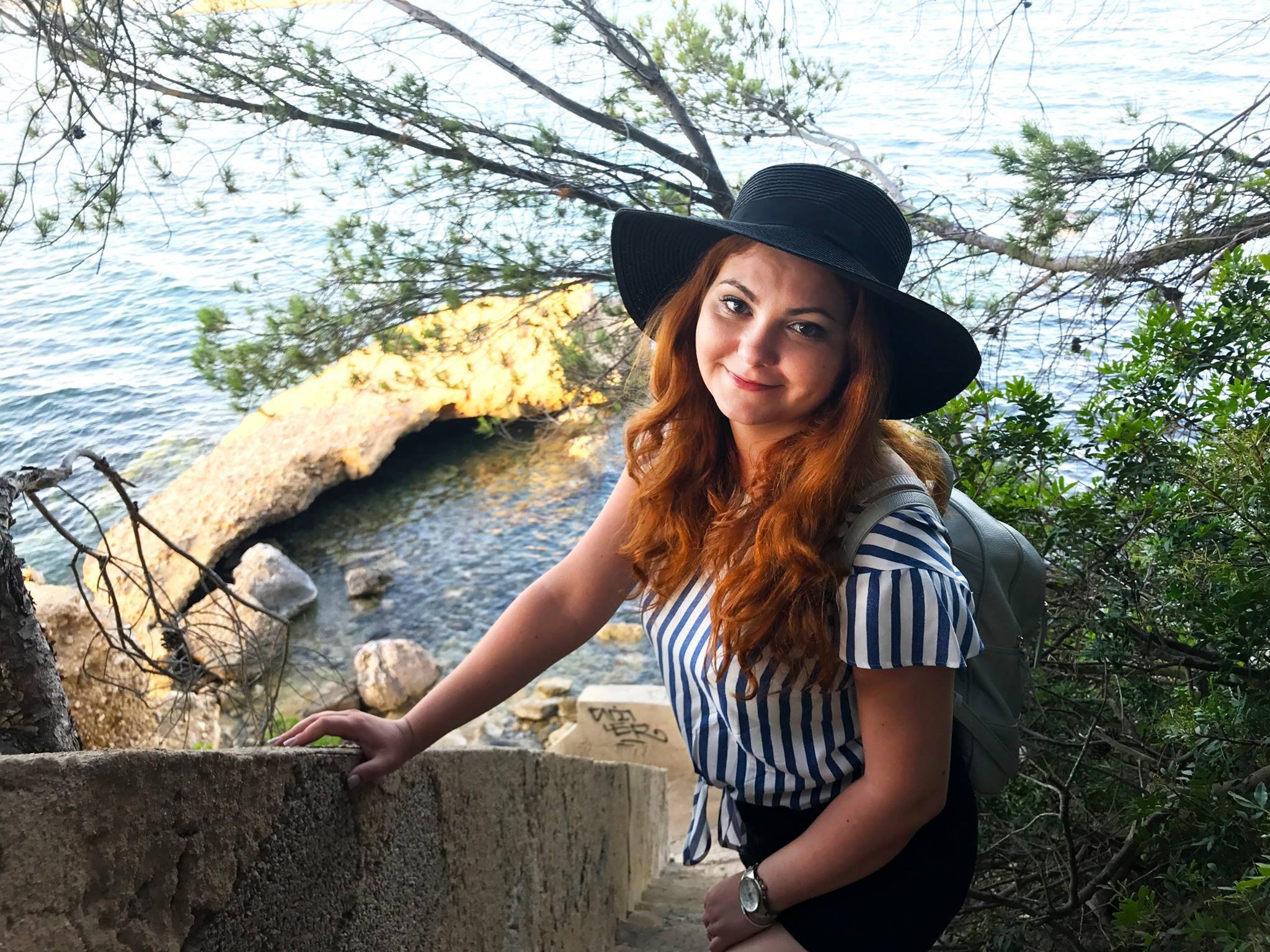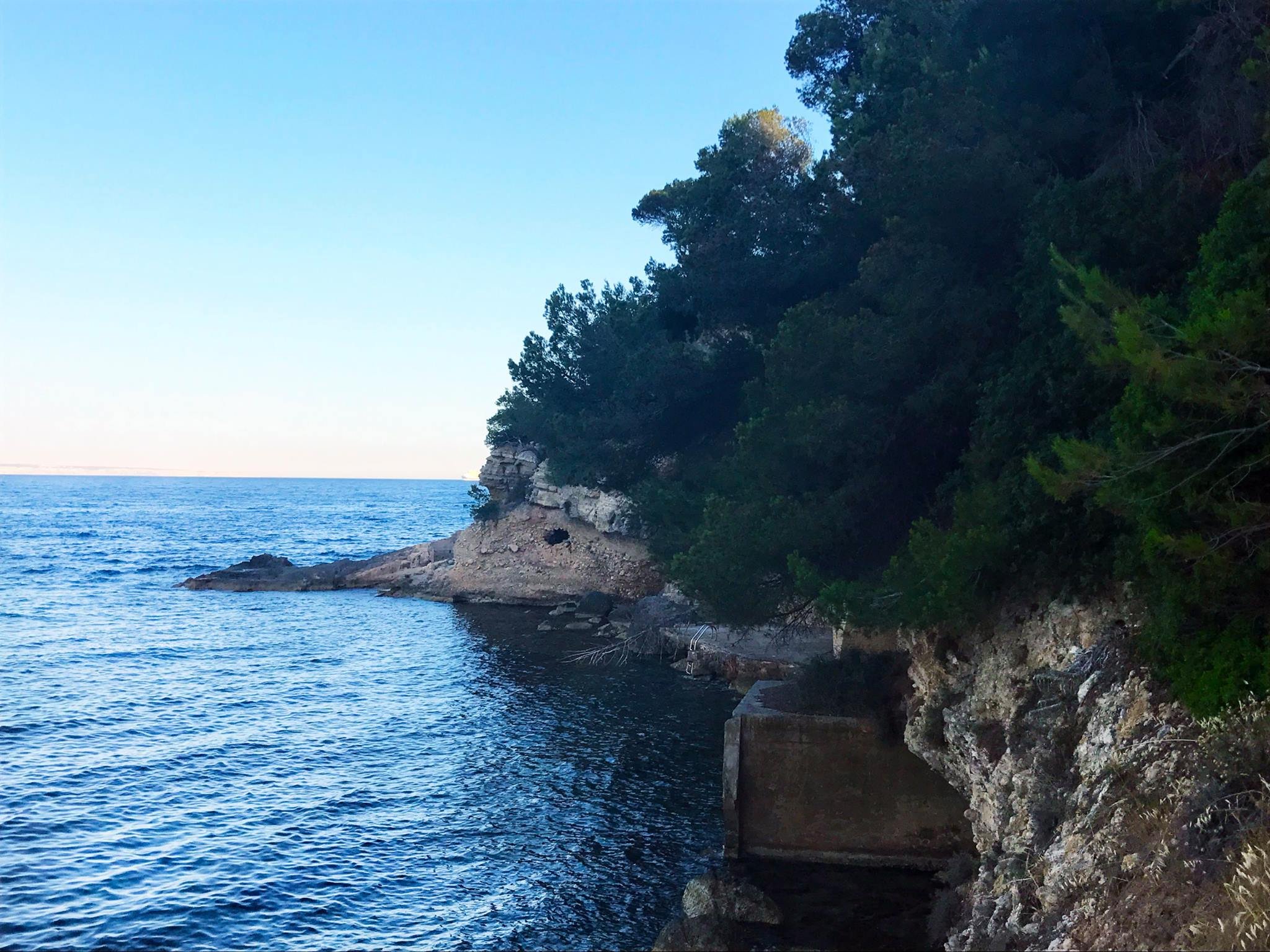 When we got to the next town, we picked the bus back. 3 kilometers to climb, after sedentarism, felt quite intense.
And this is how the first day passed, as it was already evening.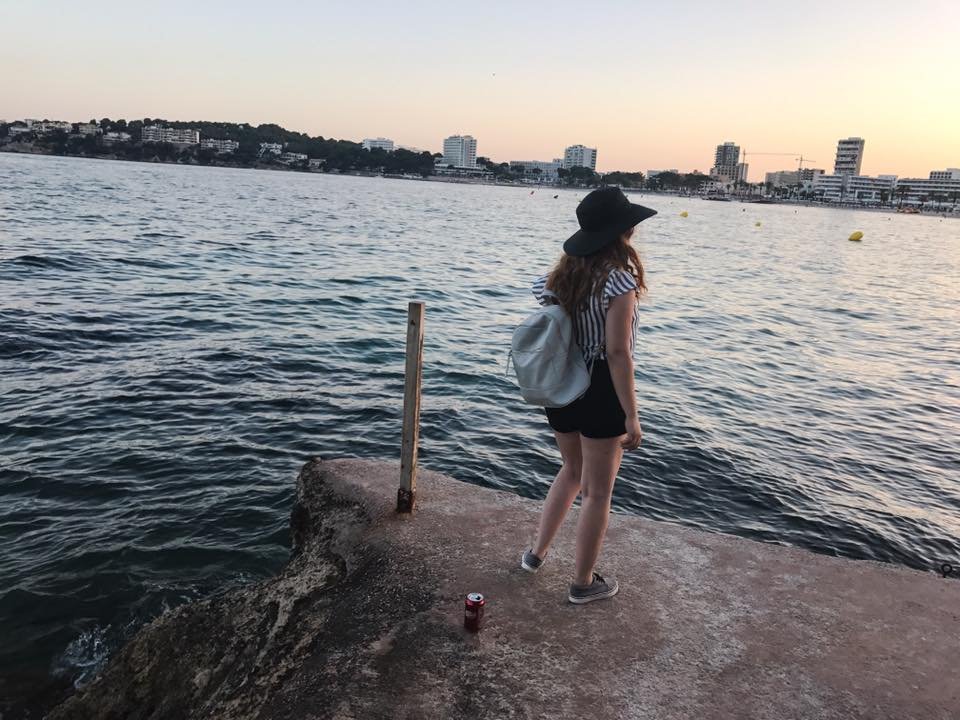 We went out to have a fast food from the center and we decided not to end there our day. After finding another wonderful beach, in Palmanova, and planned our next day there,  we went out to the Magaluf clubs. We drank, we danced and we had fun.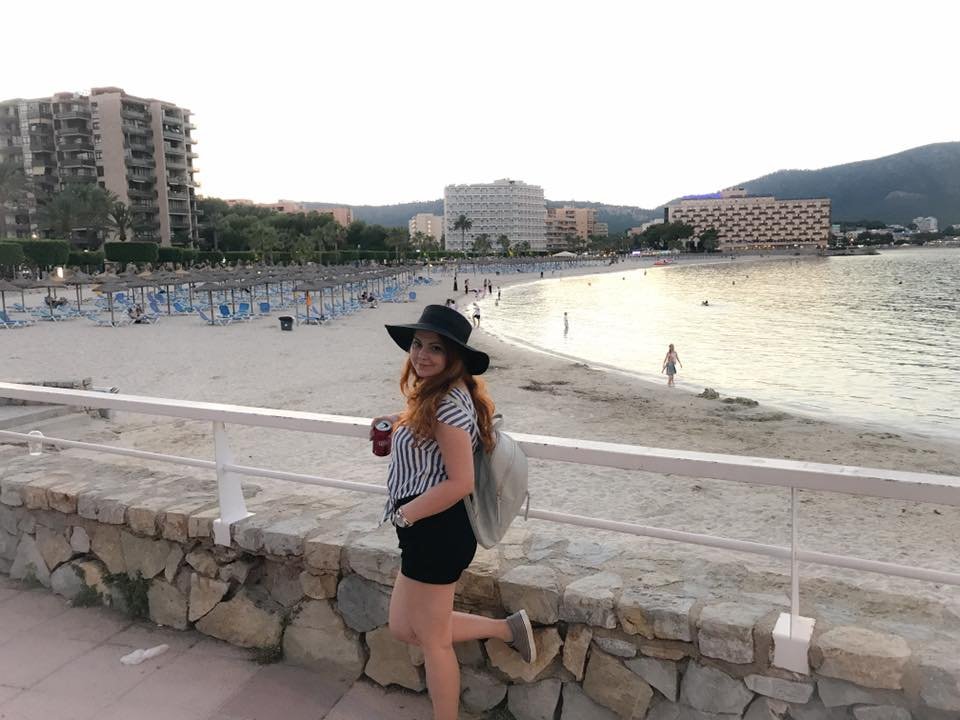 The next day I was expecting a rather intense hangover, but I'll tell you about it in the following article.