My latest post inspired a friend to share his experience with me, about him visiting Warsaw and Chopin Museum. He gave me a burning desire to visit Warsaw. I'll share with you some interesting things that he told me.
Downtown, not far from Chopin Museum, there are benches that play Chopin melodies. You can rest and listen to his great compositions. 
I've looked into it on the internet and it seems like these multimedia benches were placed through the city in 2010 to celebrate 200 years from the birth of the musician. You can read information about the polish composer while listening to his music.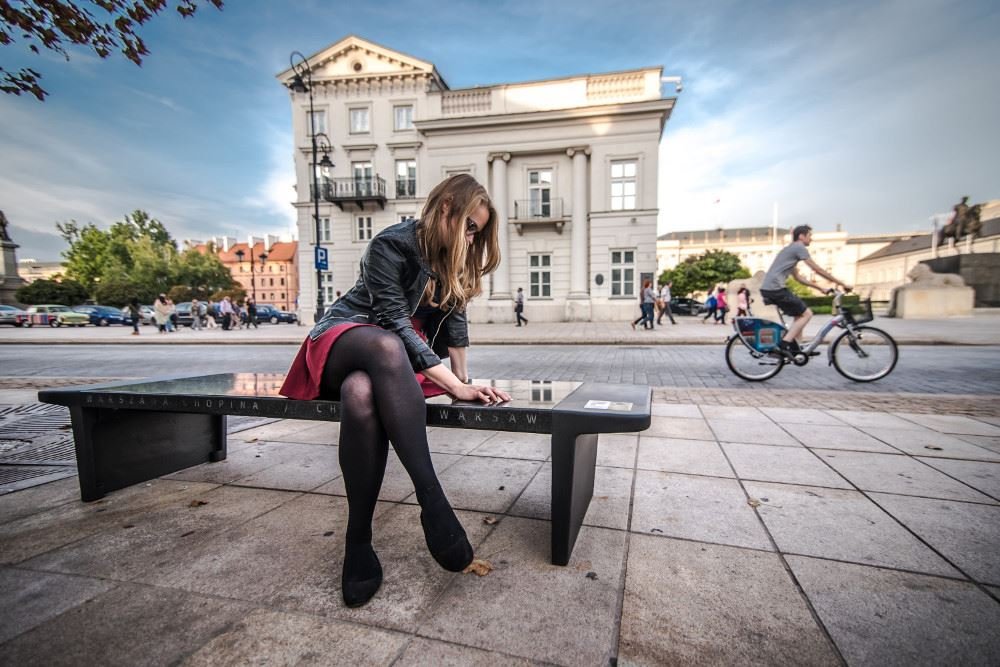 image credit 
Now, let us tell more about the museum. 
It is a museum devoted entirely to celebrate Chopin. It is very modern and tech, as you can see from the beautiful video below. Yet, even if it has modern features the Museum has preserved the atmosphere and architecture that reminds us of the period in which Chopin lived. After all, Chopin lived 200 hundred years ago. To me, it seems more genuine this way.
This museum is very interactive and contains countless belongings, photos, paintings and original scores. It also has letters addressed to his family and friends, that help you understand more the period of time he lived in. In the museum, you can also find the very last piano of Chopin.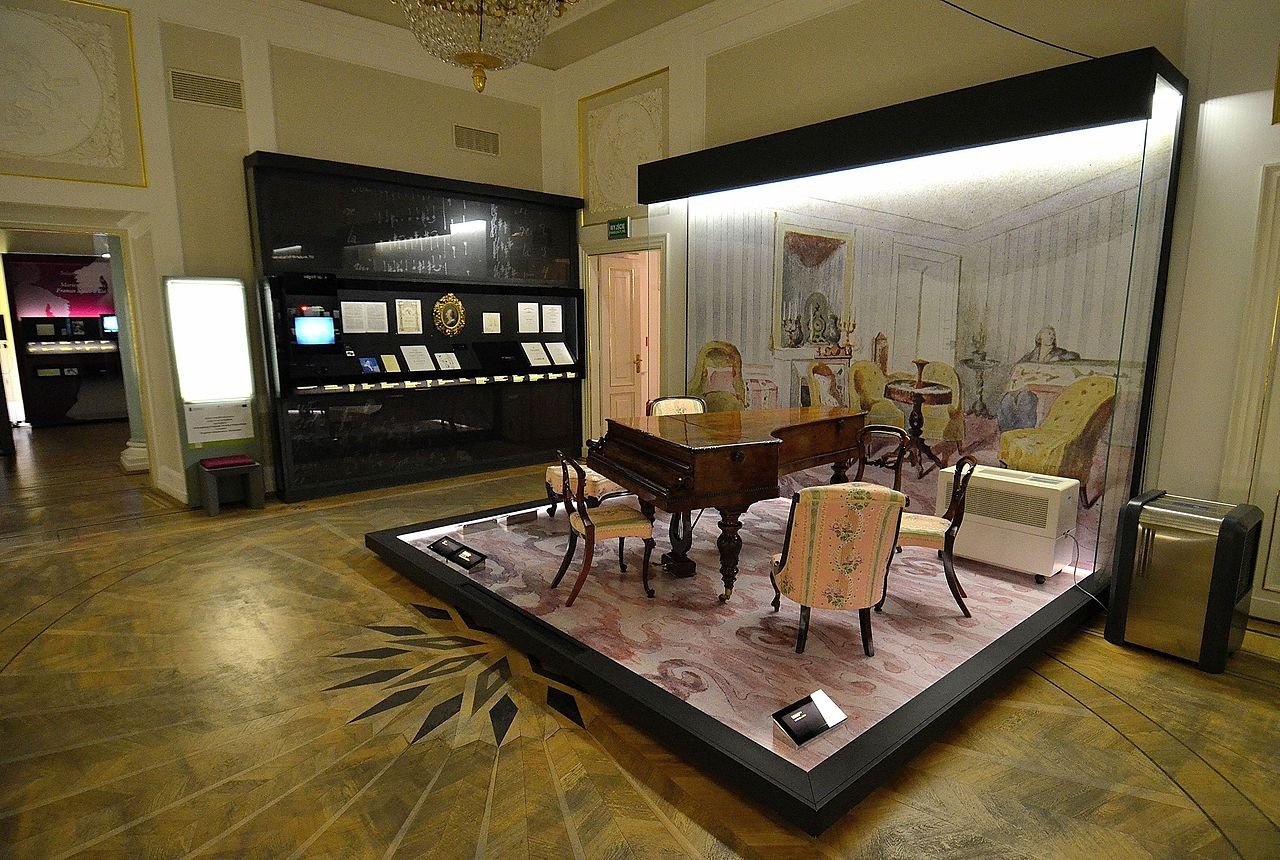 image credit
You can walk on different floors, find Chopin scores and you can listen to his music, while there's also a screen that talks to you in your language, gives you information and answers to your questions.  Also, every room has its own song.  In addition, there's a room where you can find different multimedia screens. You can sit there, use the headphones and listen to as many melodies as you want to!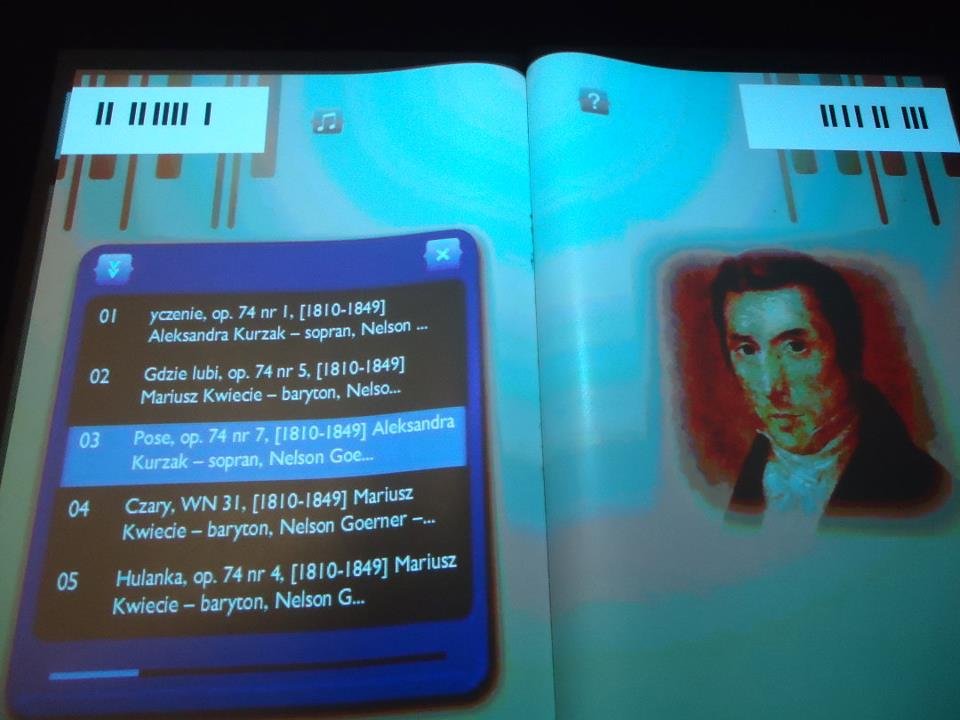 In a previous article, I talked about how music can surprise us as a result of the mode of action of the brain that forms its patterns and tends to categorize certain sounds, causing expectations. The composers use these illusions and surprise us by placing atypical structures.
Chopin is a master in this regard. For example, in Impromptu , Op. 66 the notes are succeeding so quickly that there is an illusive melody. While at a slow interpretation, it disappears. Another technique that deceives our expectations is the interrupted cadence, often used in classical music, especially in Chopin 's pieces.
I always liked to play the piano the melodies of Chopin. It completely relaxes me and sends me into a state of reverie and oblivion.
About Chopin's life, let me share some interesting things.
He began composing at 6 years old and at 8 he first sang in public. Both of his parents were musicians and his mother was a piano teacher.
Among those with whom he was friends with include Mendelssohn, Berlioz, and Liszt. I get really excited when I imagine these great composers laughing, feeling good and talking about their new compositions.
Just to help you figure out more about his personality, although he had a few students from wealthy families, he didn't like to be paid and always avoided eye contact when receiving money. Also, Chopin played in small salons, preferring them instead of larger concert halls.
His love story is a bit sad: his engagement was postponed and they eventually broke up because he had health problems. But I must mention that he and George Sand had an impetuous adventure.
He and my piano teacher had one thing in common: both of them insisted that their students must practice the music of Bach, for agility and strengthening the fingers. But more than that, my teacher had an arsenal of piano sheets by Chopin, prepared only for me.