In continuation of our first day in Greece, where I was subjected to several tests, such as my first visit to a police station, I will tell you about our next location.
Initially, the plan was to enjoy a little of Kavala, to sit at the beach, but after this bad experience, we wanted to go as fast as we could in another city.
With all the thoughts that were crossing my mind, I managed to fall asleep in the port where we have been driven by the policemen. I woke up with a new strength and a powerful optimism. I felt the adventure flowing in my blood. But not energy, so we went to the first cafe. There they also had Wi-Fi, so we pulled out the laptop and started looking for accommodation. Didn't matter if we went to Thasos or not, it was important to go to a beach and find accommodation nearby to it.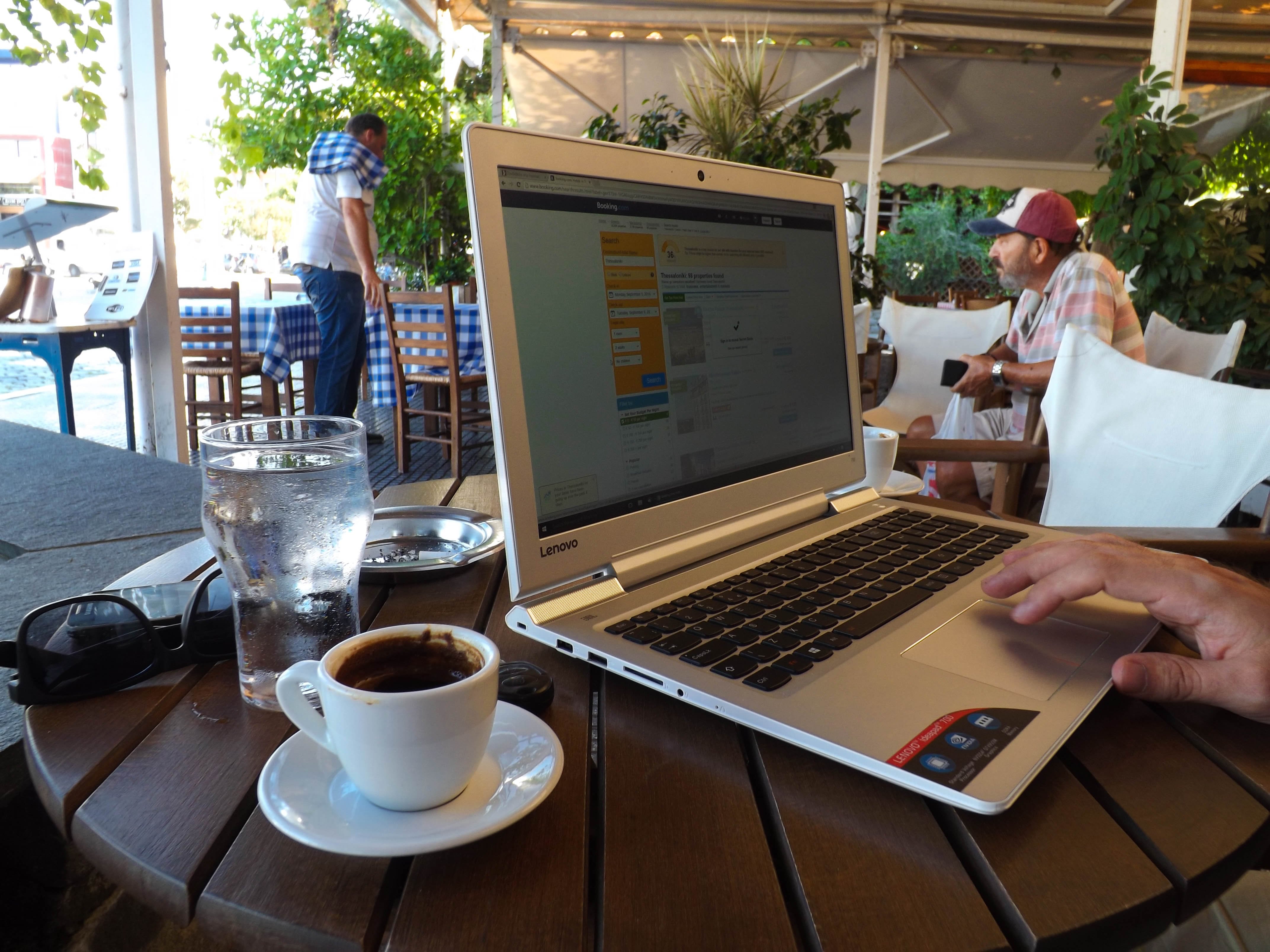 And we found one in Halkidiki, more specifically in the city Afythos. This was financially advantageous, as we paid only 30 euros per night. We did not expect to find some extraordinary conditions, we were actually not too interested about this.
So we made a reservation on booking.com and gave a call. Very funny that the owner had no idea of English so she gave the phone to a customer, who had just accommodated, to be a translator.
Finally, everything was ok, so I finished my coffee and we started off. But not before we made the last visit to our favorite fast food.
The waiters remembered and welcomed us with open arms. This time I tried a burger called Captain America. I do not know how well you can understand from the picture, but believe me, it was huge. Although I did not finish it all, I felt like exploding. It was delicious and I think the biggest advantage was an extraordinary sauce with fried onions. Even now, when I write, I get cravings only when I remember.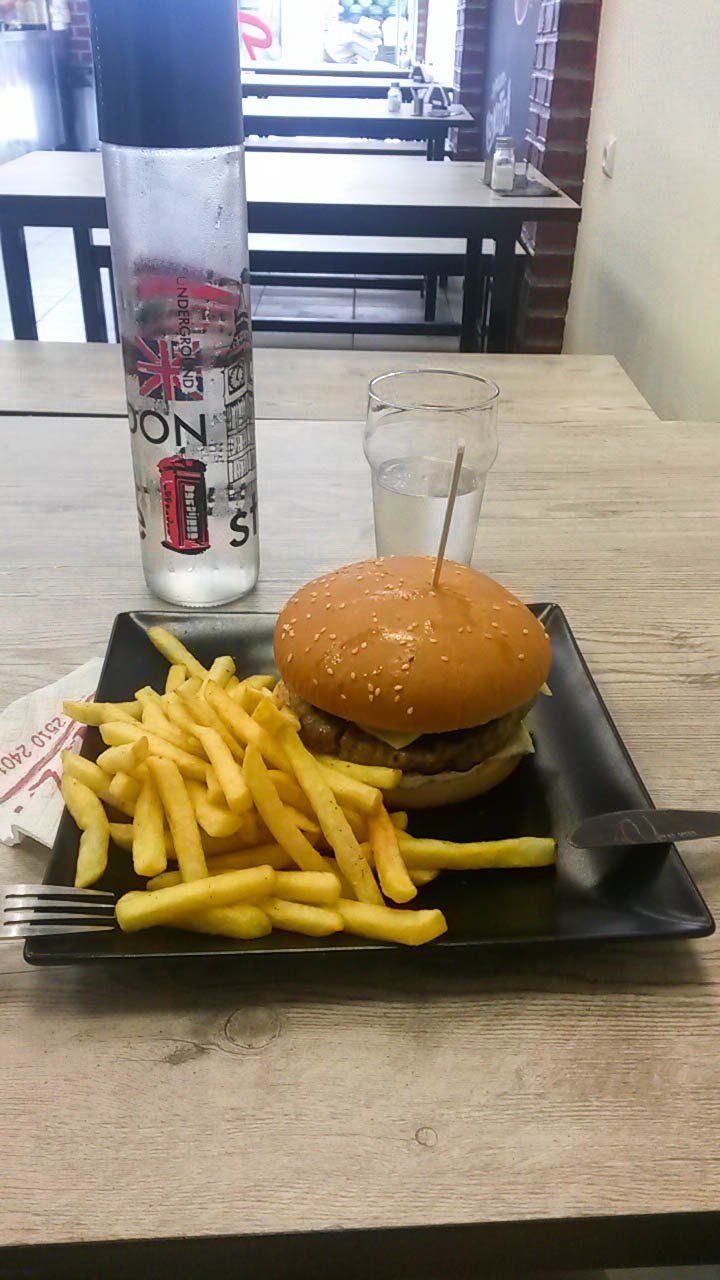 OK, now we were ready to go. Toward our way out, we started to feel a unique emotion, some kind of regret that we haven't fully enjoyed the city, combined with enthusiasm for the new destination. Kavala showed us its true beauty. Unfortunately, we arrived in the town in the evening, so I could not admire it entirely before.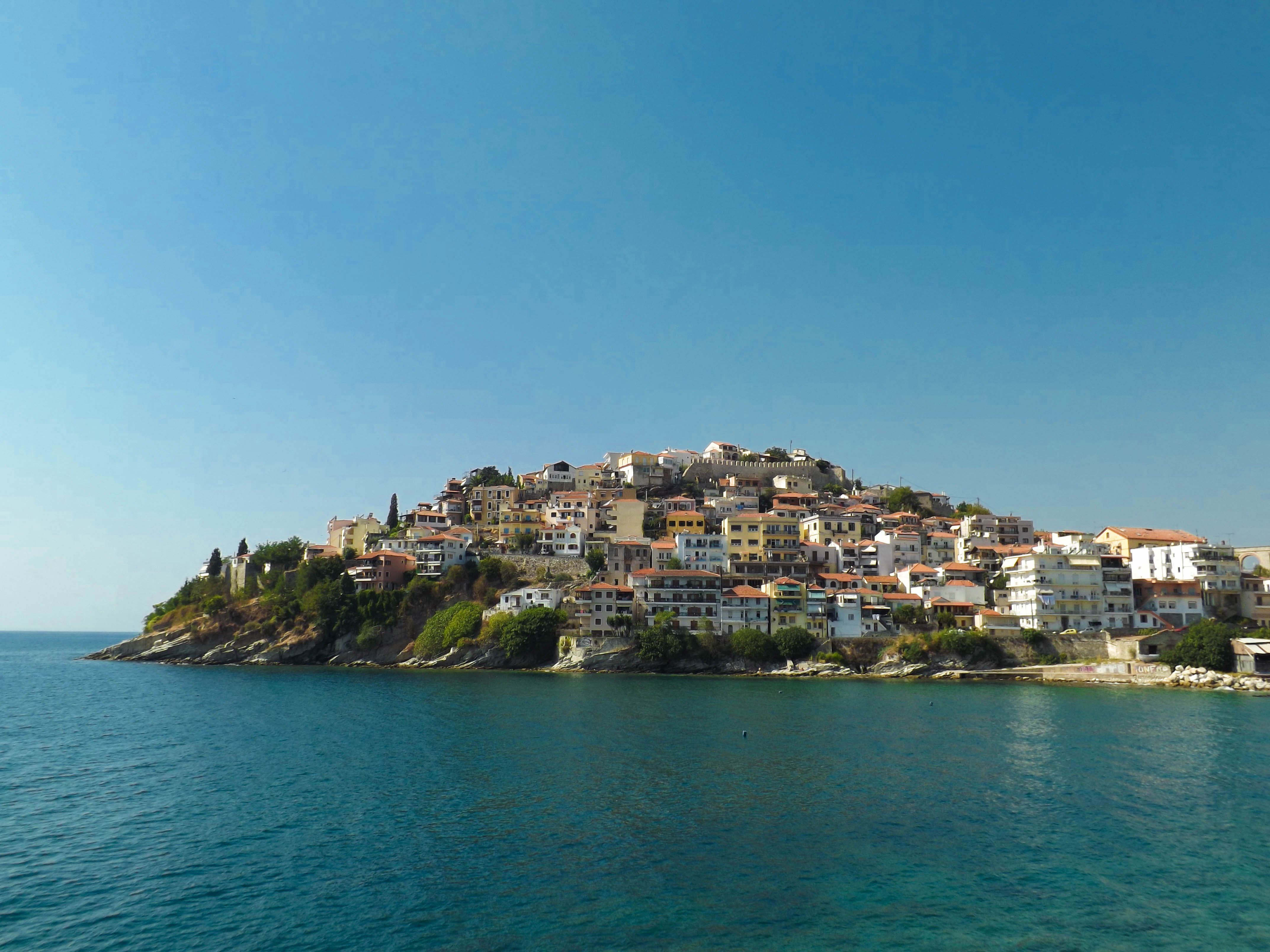 To get on the highway to Halkidiki, we had to cross the whole city, climb up to the highest altitude, and on our way, we saw even the street that we had climbed the night before, the street that probably we will never forget. Near the exit, we stopped to take the last picture. The sea looked like it was encompassing the whole city, including us. : D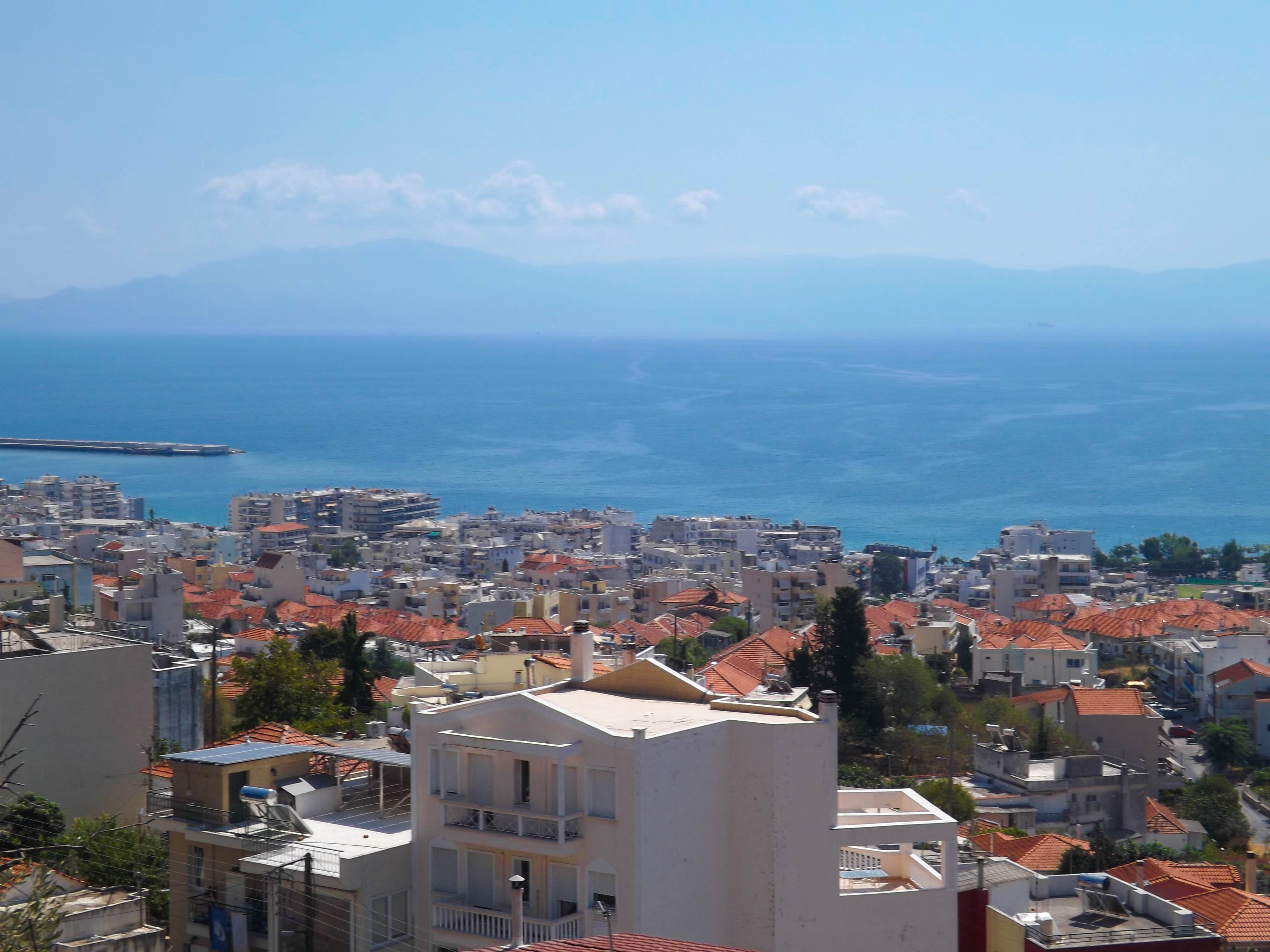 The road to Halkidiki was wonderful, the highway was built on mountains and often it had sea views. I woke up late to make a picture because I was amazed and elated over the landscapes.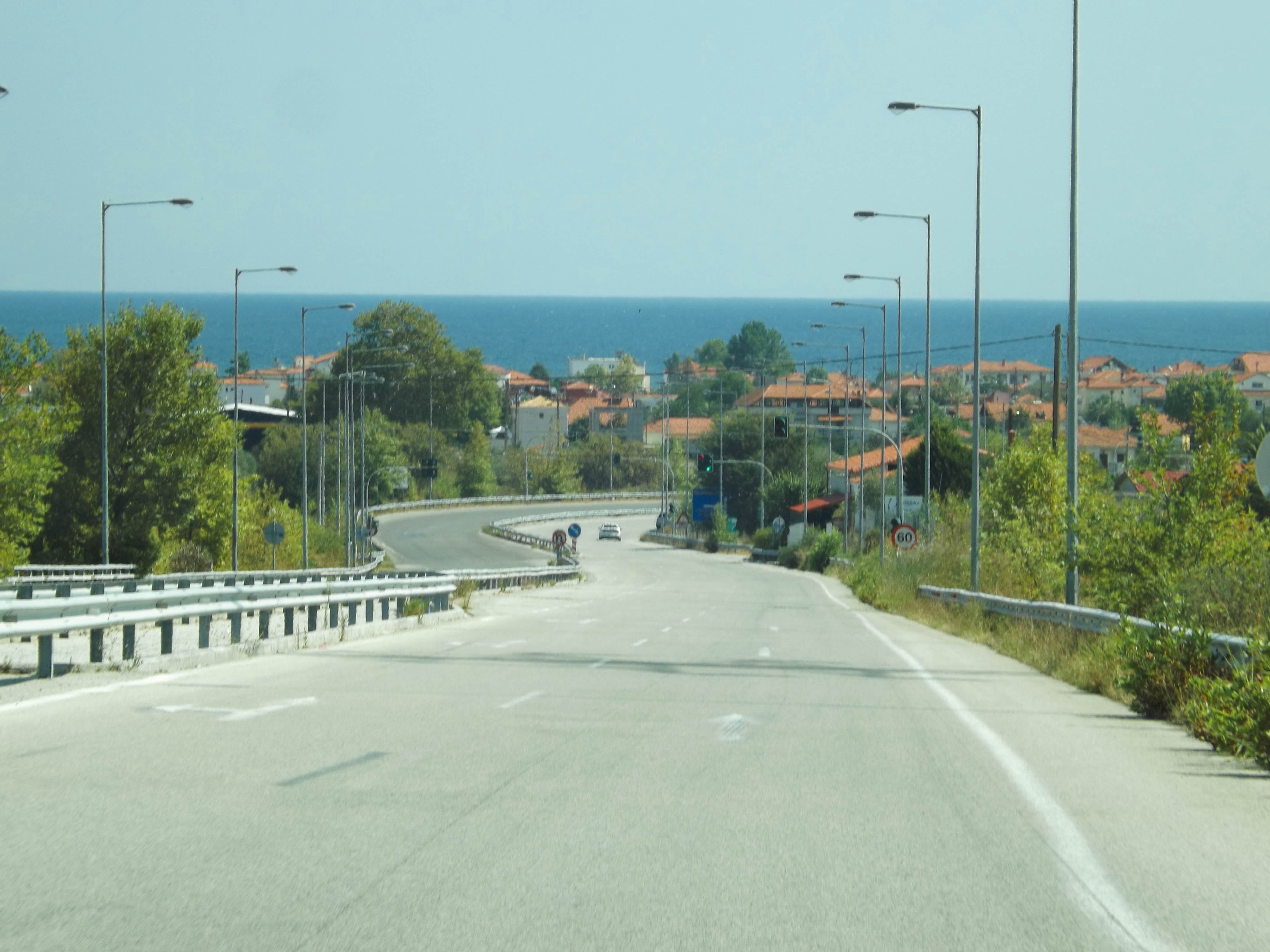 Later, after we went off the highway, the GPS sent us on a road almost deserted. From time to time we met a car, but mainly we were alone. Soothing and beautiful.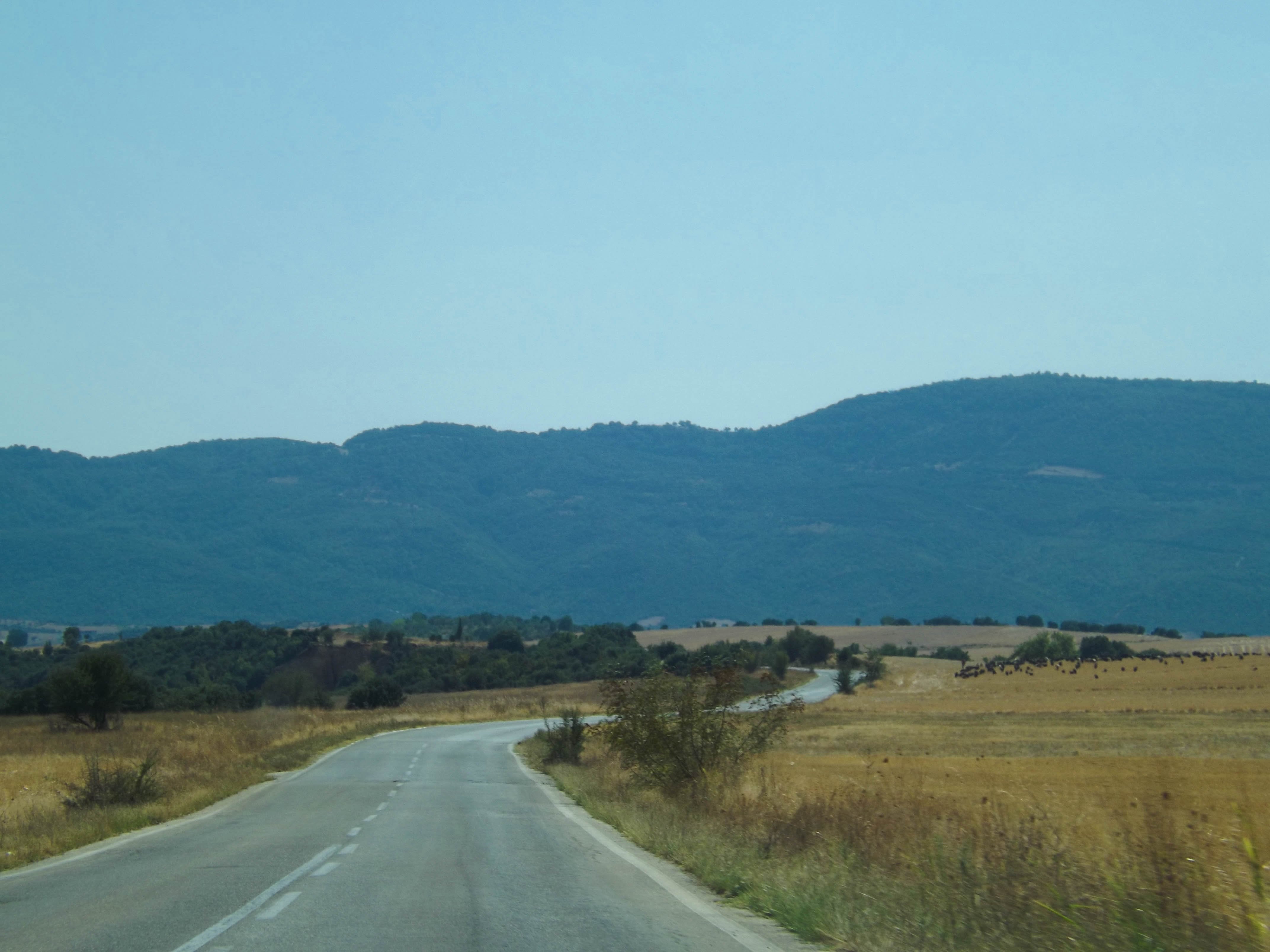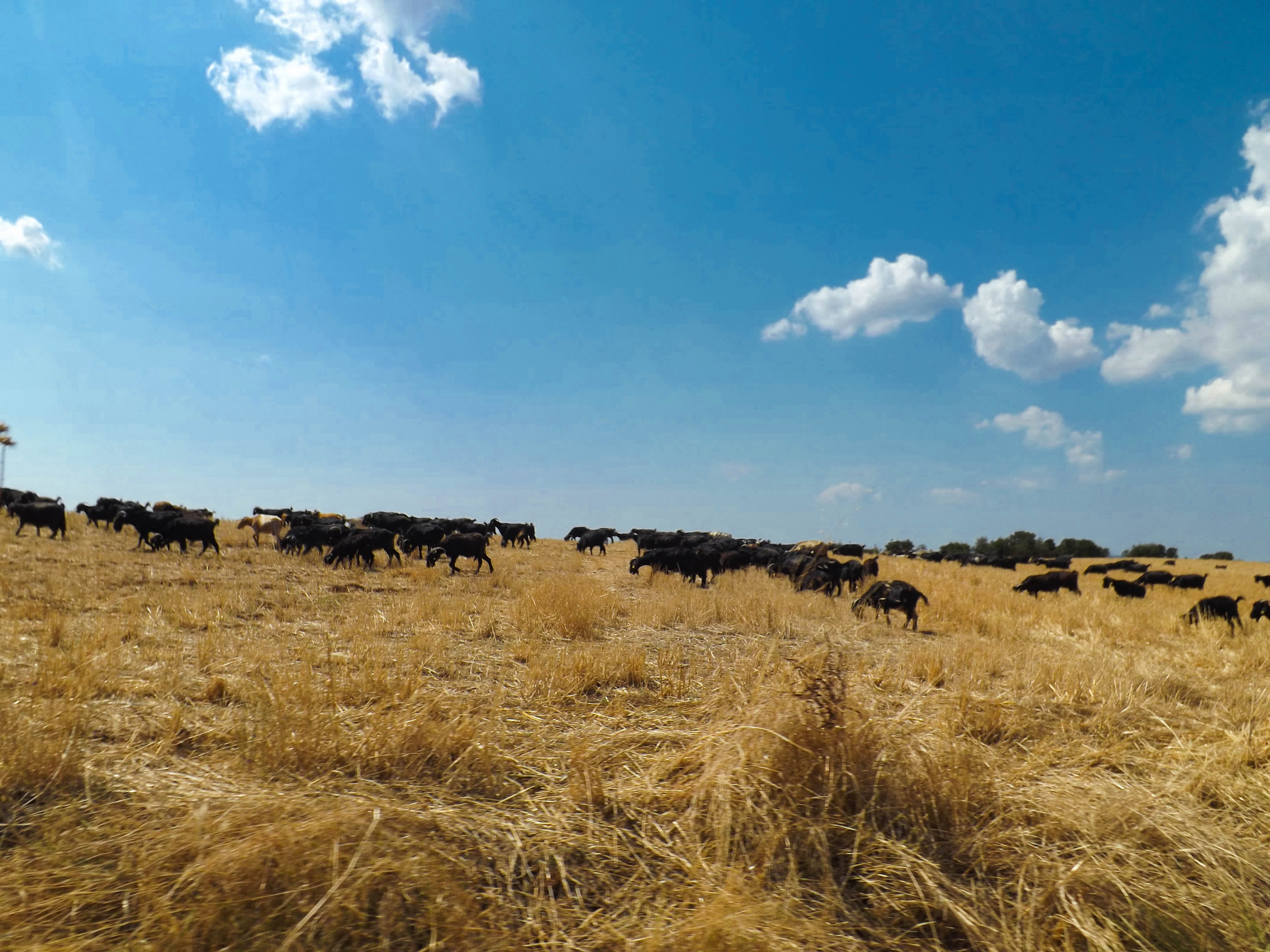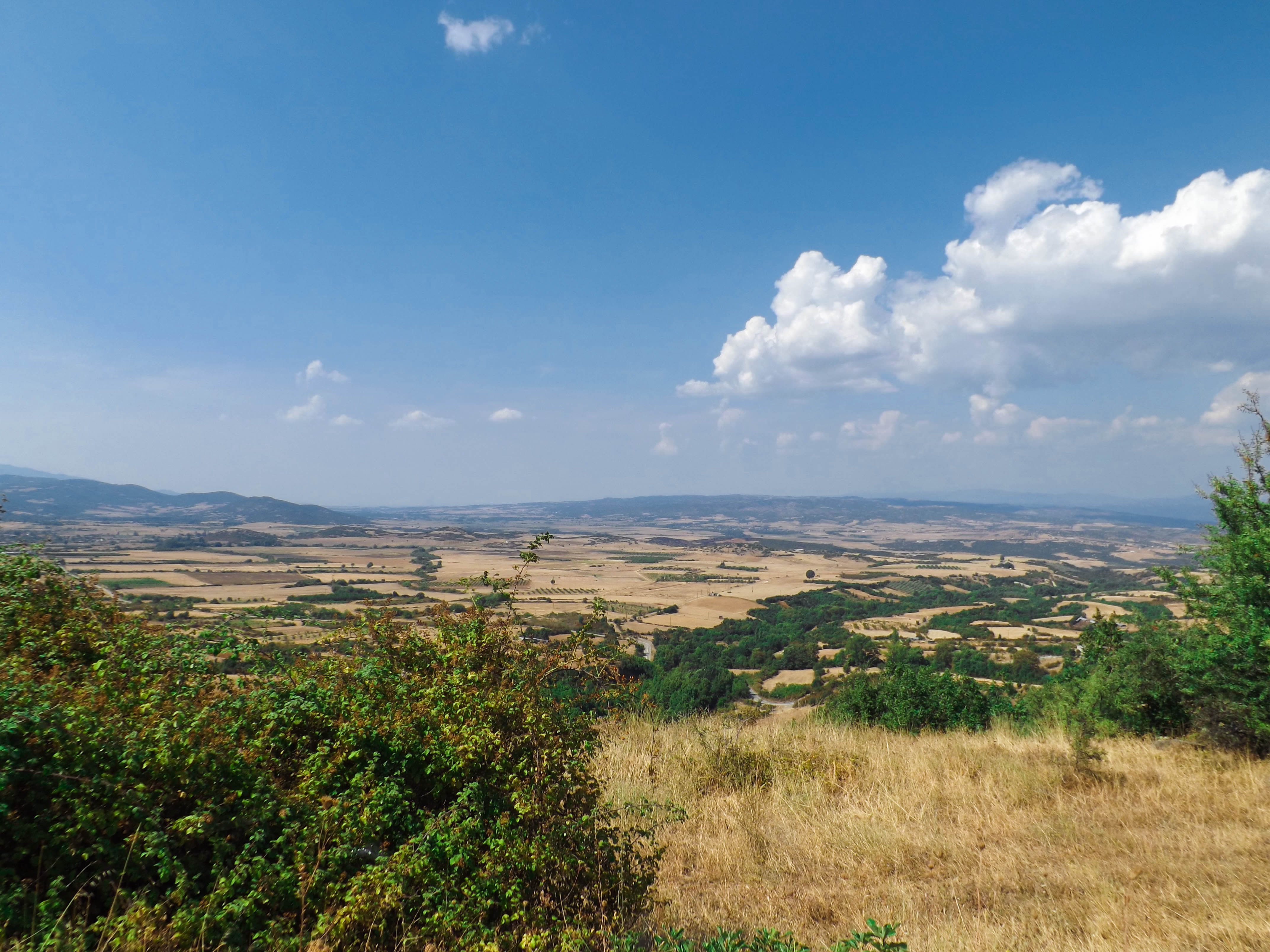 Eventually, we arrived at the accommodation, Studio Nastasia, a small apartment, not very elegant, but which made us feel at home.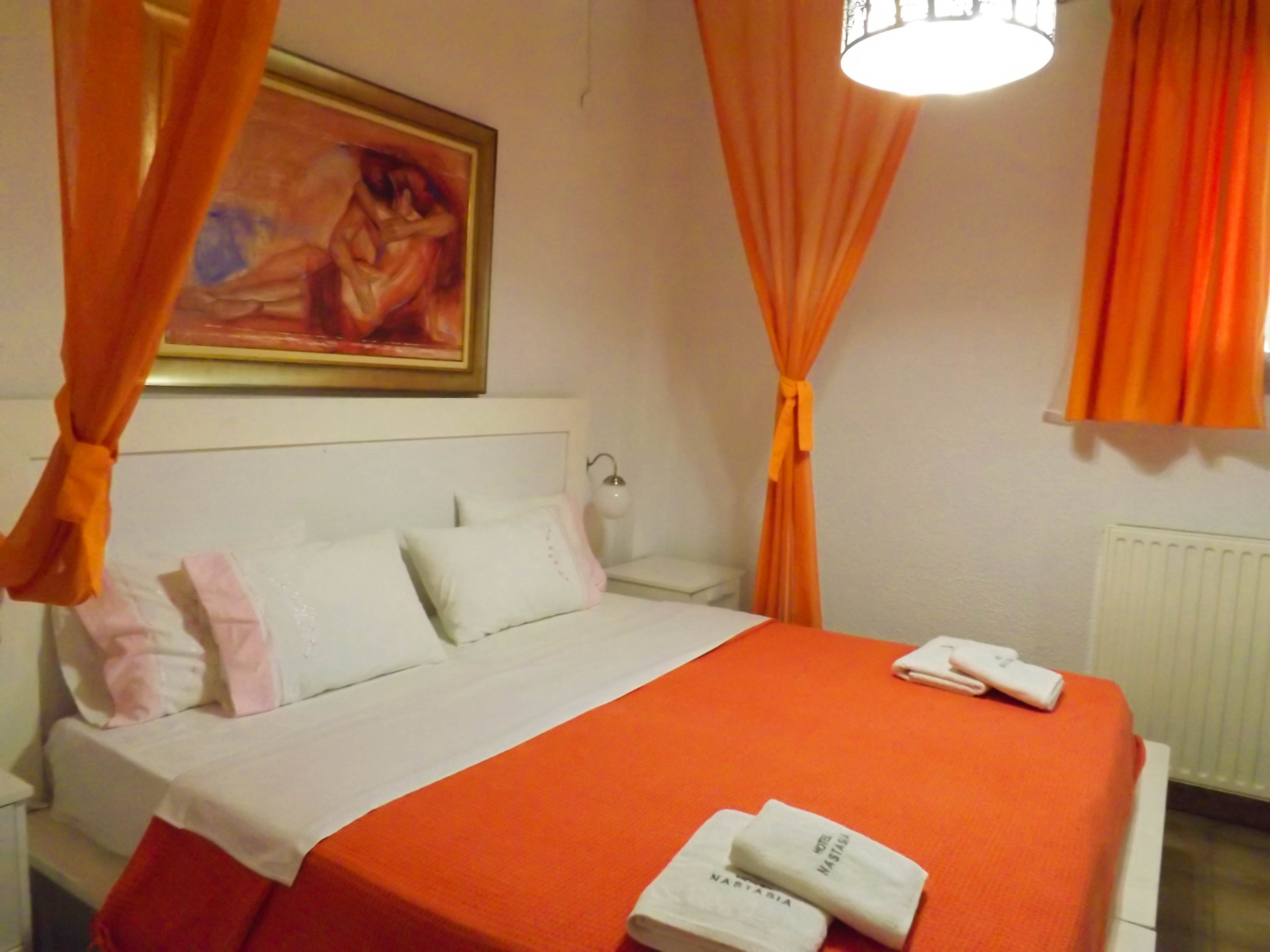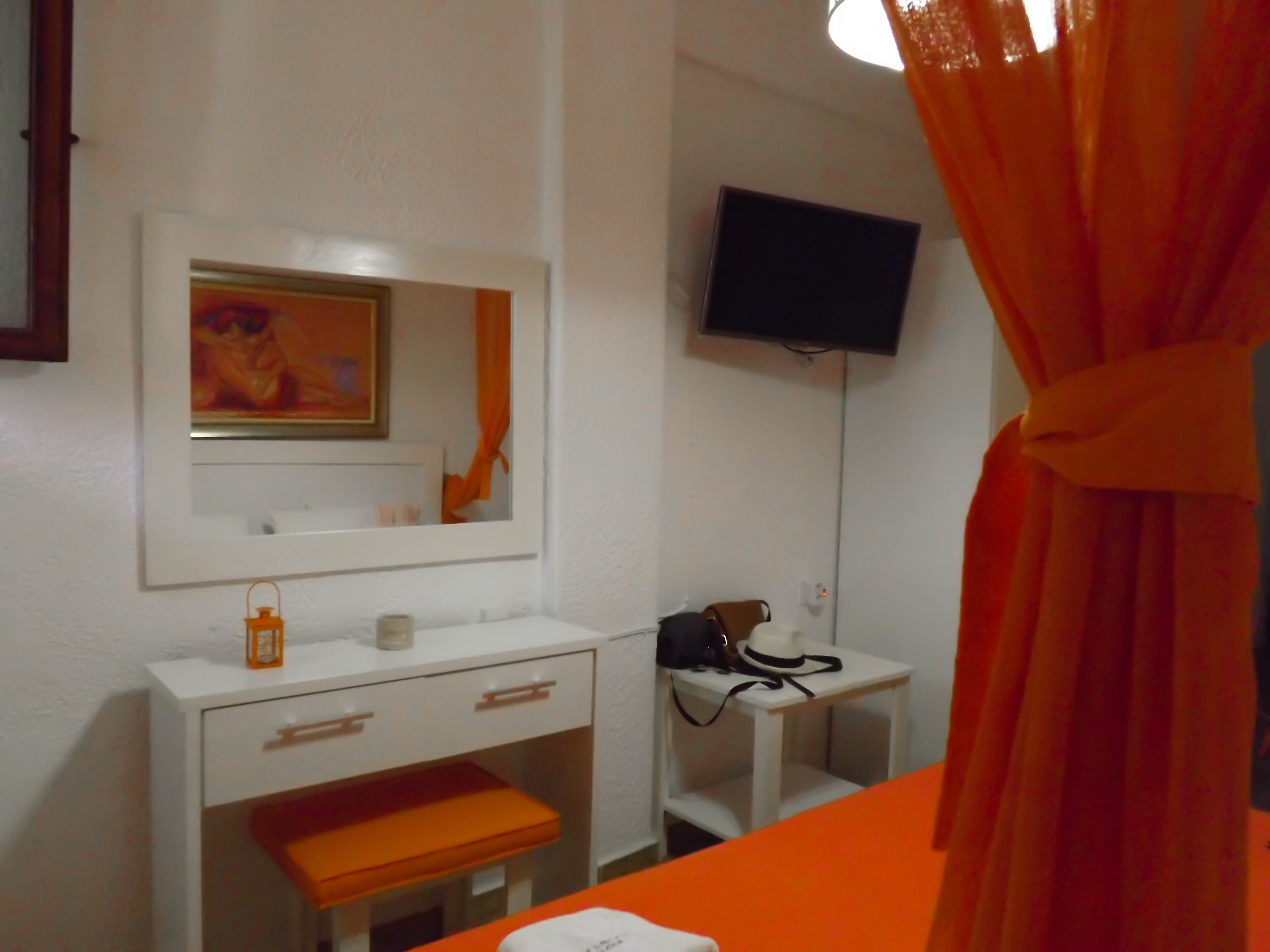 The owner is a tiny woman, very cheerful and welcoming.
Even before we left to the beach she stopped us to tell something. It was a very funny conversation, she told us all kind of things in Greek and when she realized that we couldn't understand her, she started talking in signs. We looked at each other and occasionally we thought we understood. The conclusion from our point of view was that the next day we were supposed to check out at 12. The old woman realized that we did not understand anything actually, so she called the translator and it was proved that she actually said that we could stay two days more because the room is free.
That gave us food for thought. We decided to see the beach first and calculate money before deciding if we would stay or not.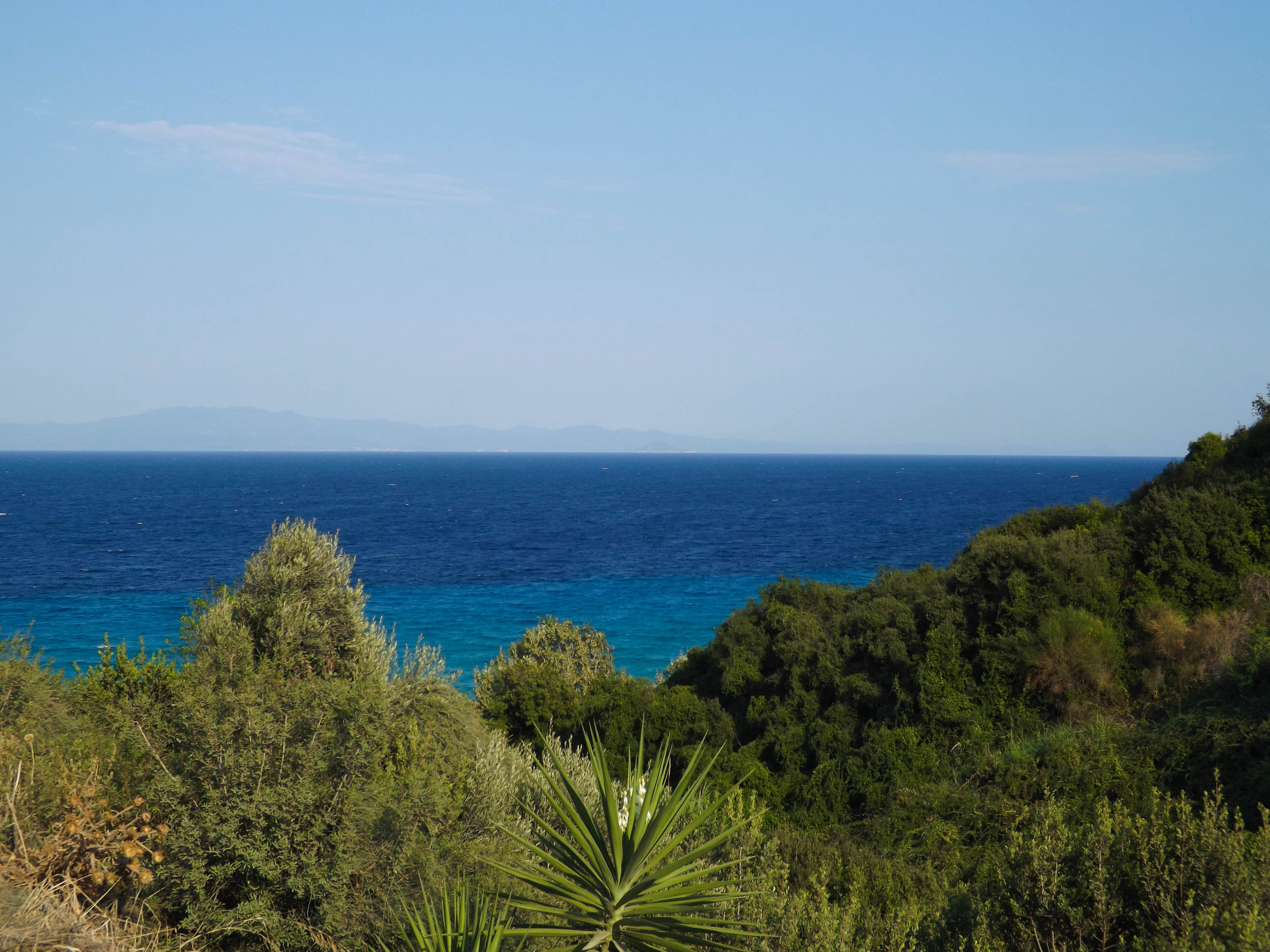 The beach turned out to be gorgeous and we found a bar with sunbeds. We decided to indulge a little, so we've got two cocktails: one simple Mojito and a Strawberry Mojito (for me, obviously).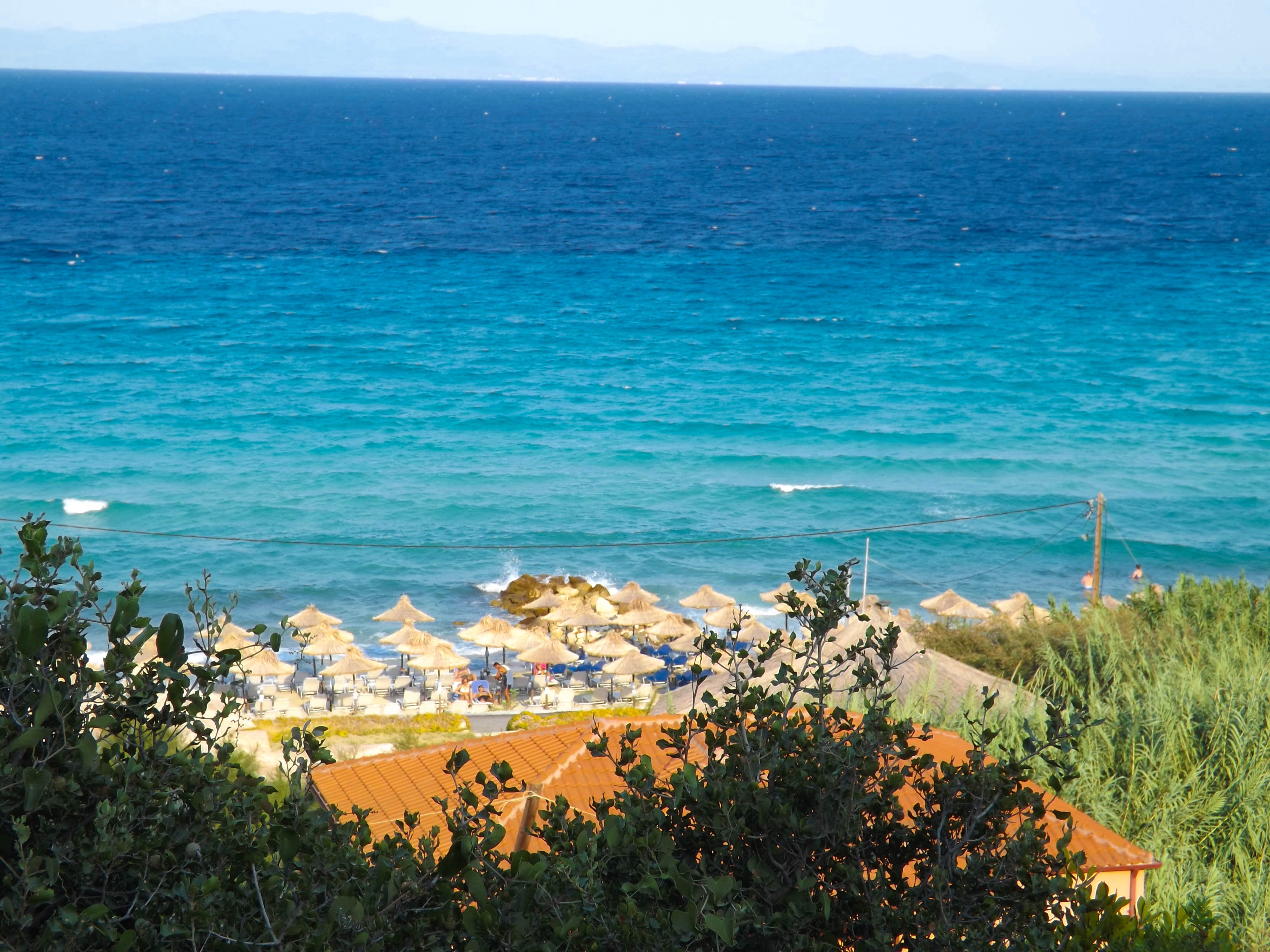 Unfortunately, the wind blew very hard, there was hardly any sunshine, so I did not stay long in the water. We chose instead to sit on the lounge chairs, talk and enjoy our mojito, which had pretty much alcohol and helped us get warm. So much alcohol that the both of us got a little dizzy and started to laugh at each other.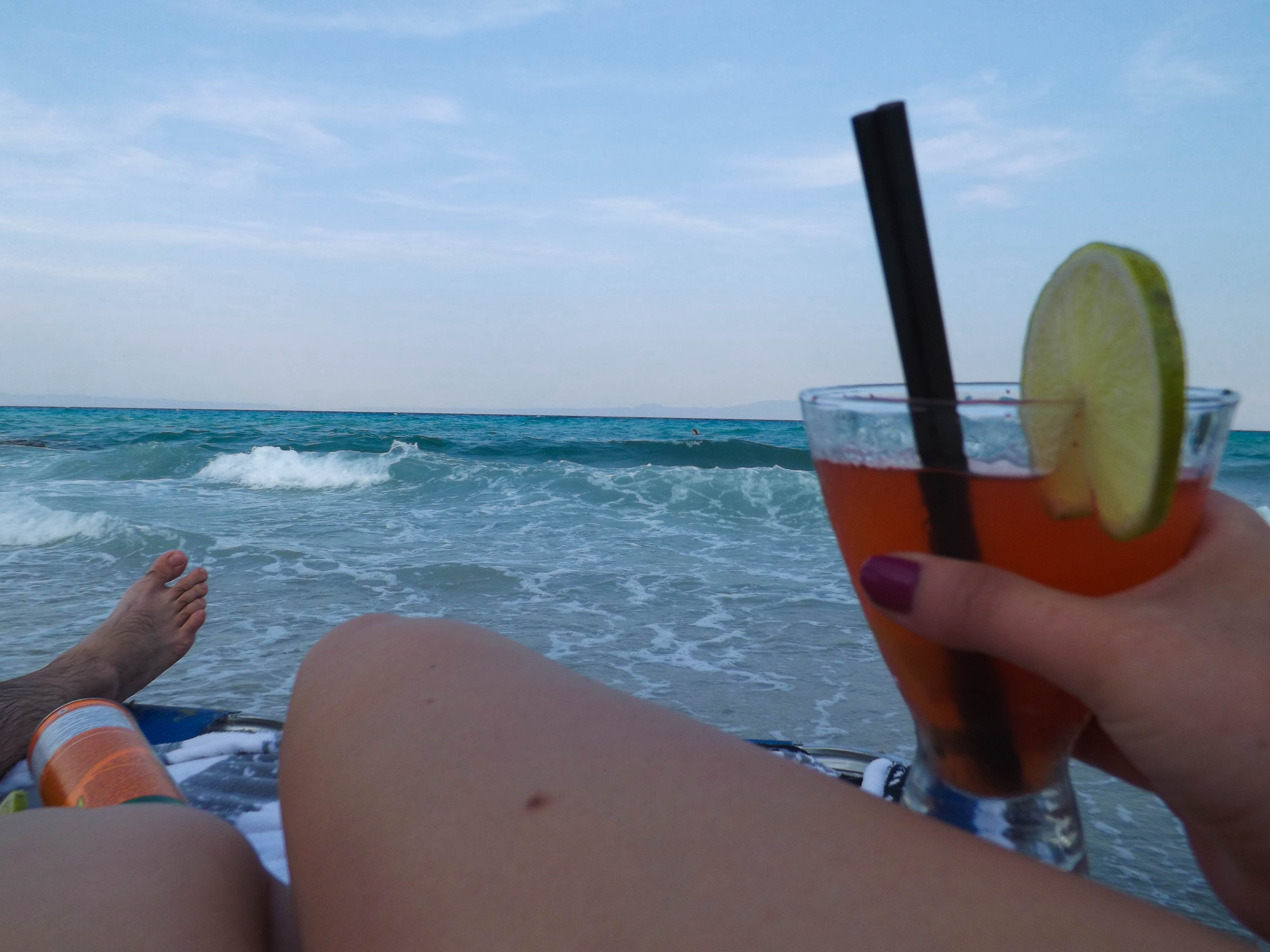 Meanwhile, there appeared two grooms, who were taking photos for "Trash the dress". We greeted, I took a picture of them and then we left. It was already too cold outside.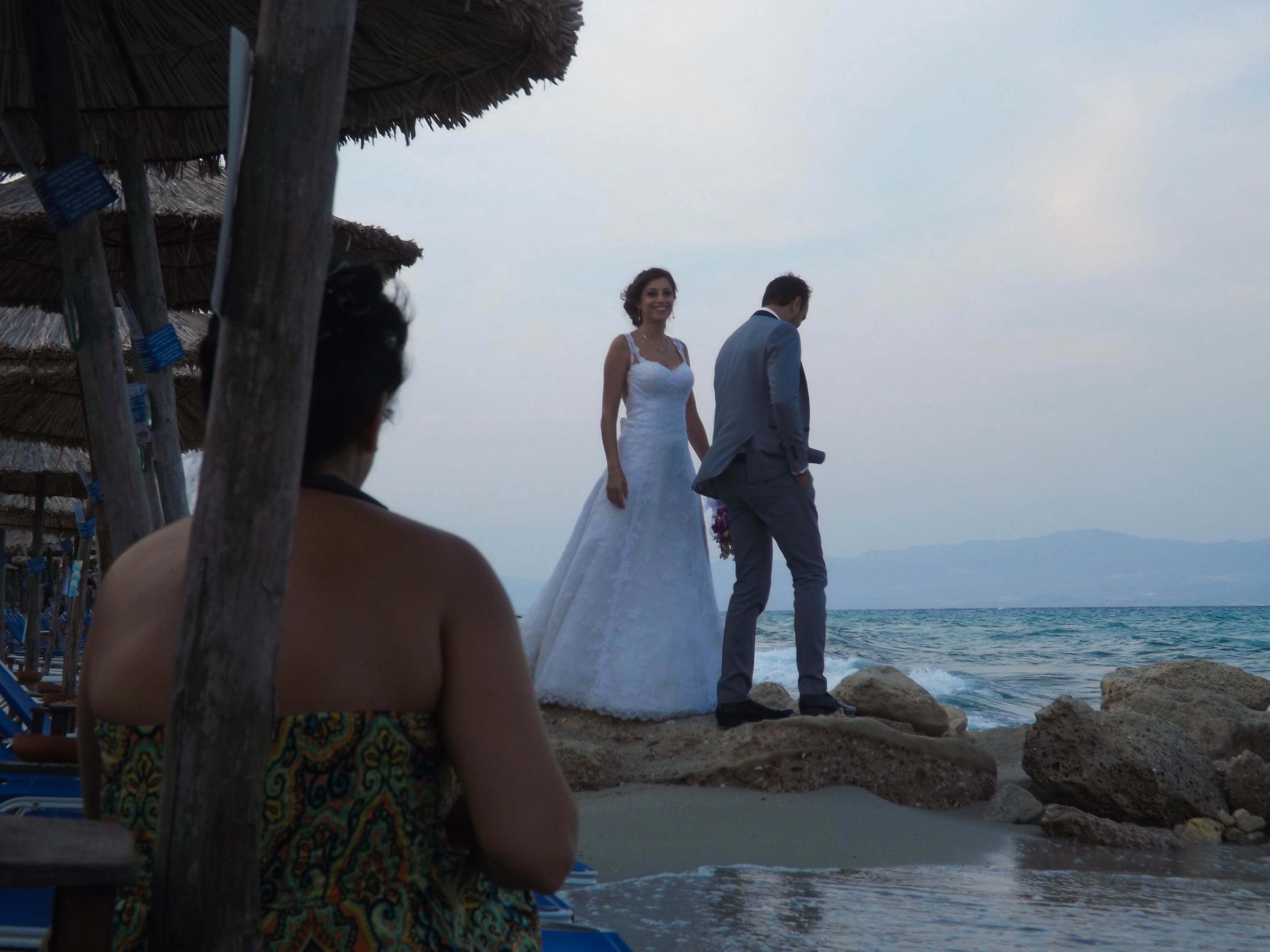 On the evening we went to visit the city center, which was crowded with people. We were missing gyros, so we stopped at a fast -food. And it was quite good, but not really as delicious as the first.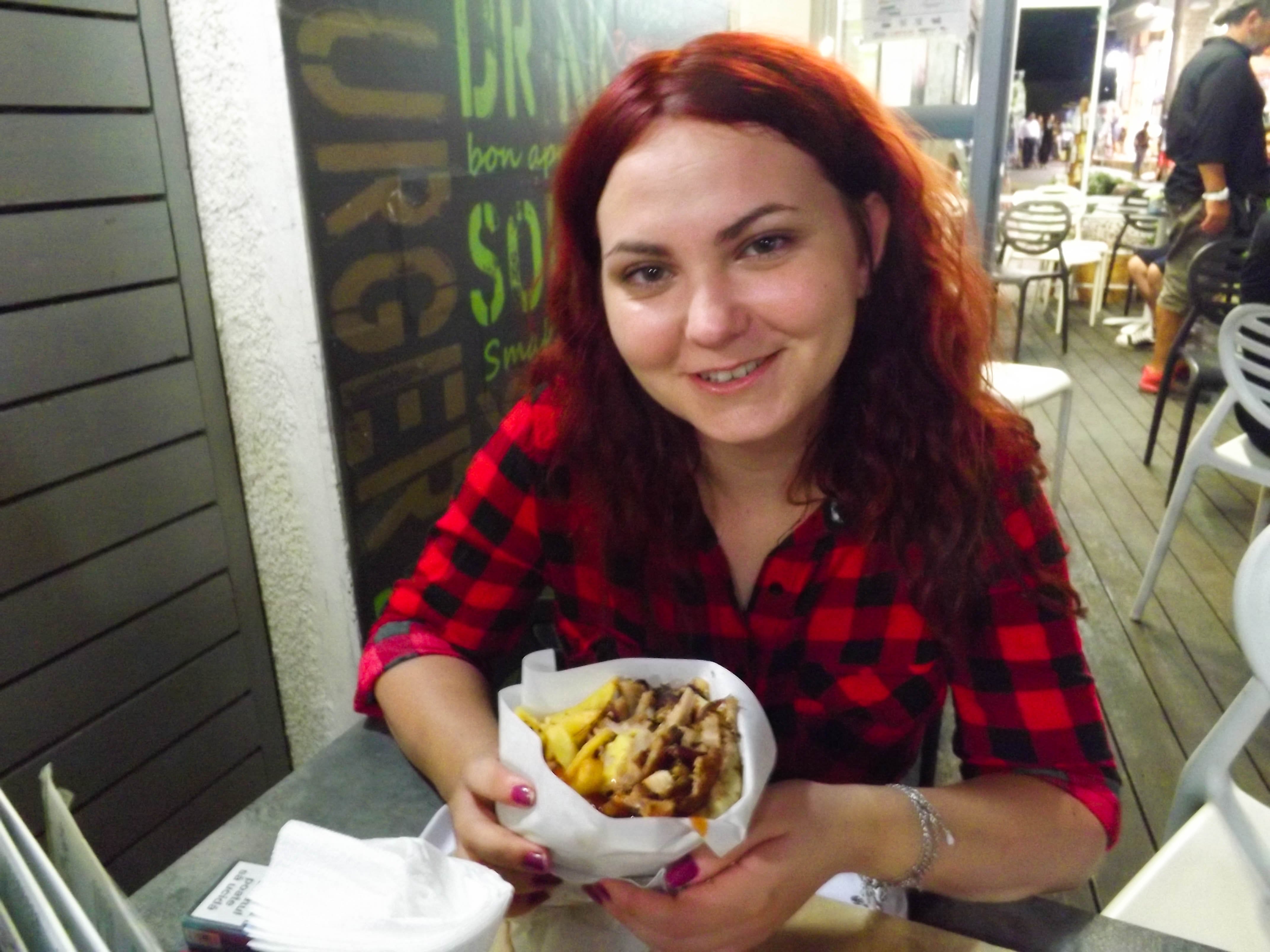 I then bought a Starbucks cappuccino from the market and started to visit the many shops.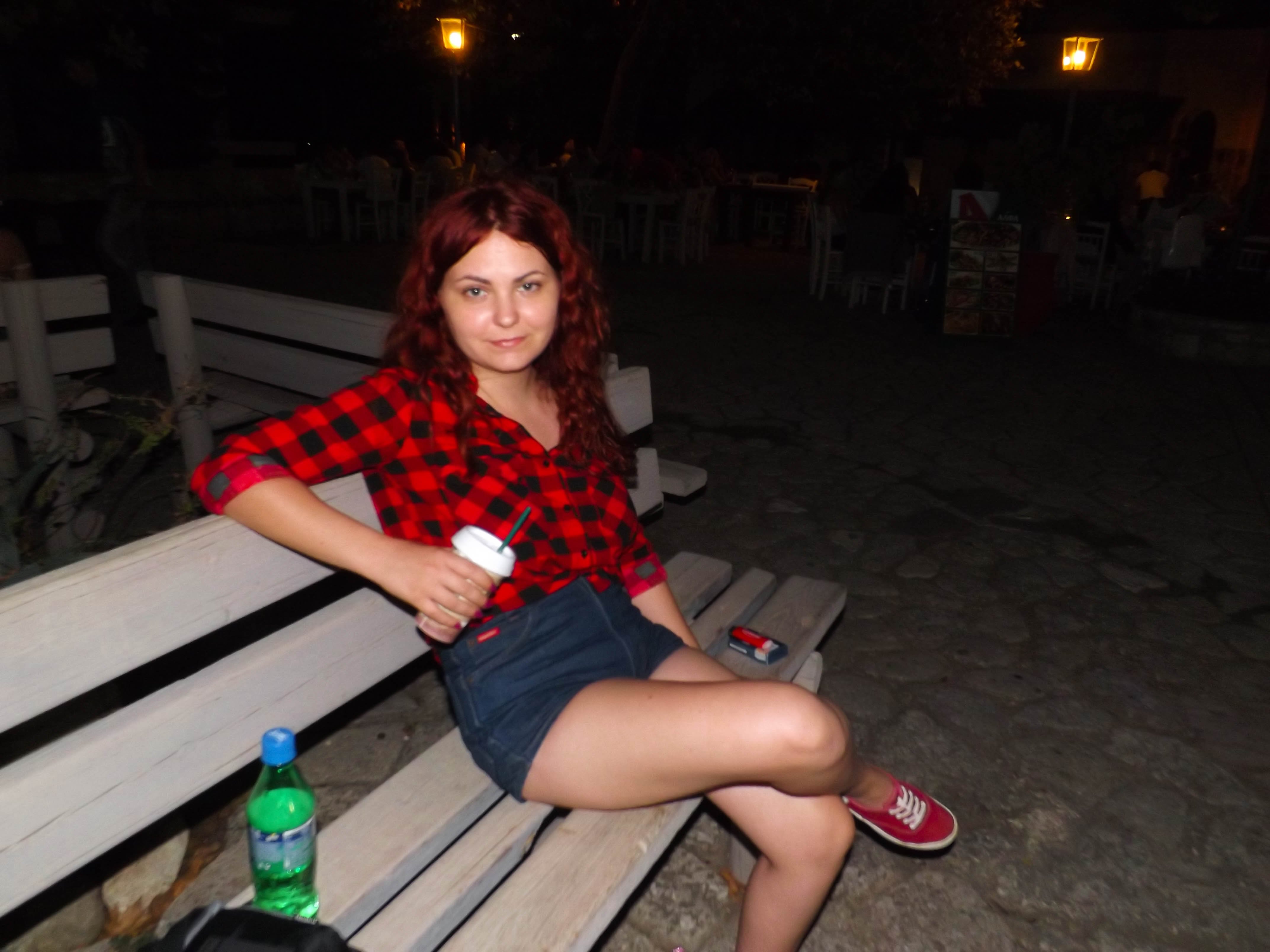 On the way, we found a painter who painted live. He had a number of beautiful paintings at very reasonable prices, so I got myself one as a souvenir. I asked him to write "Afythos ".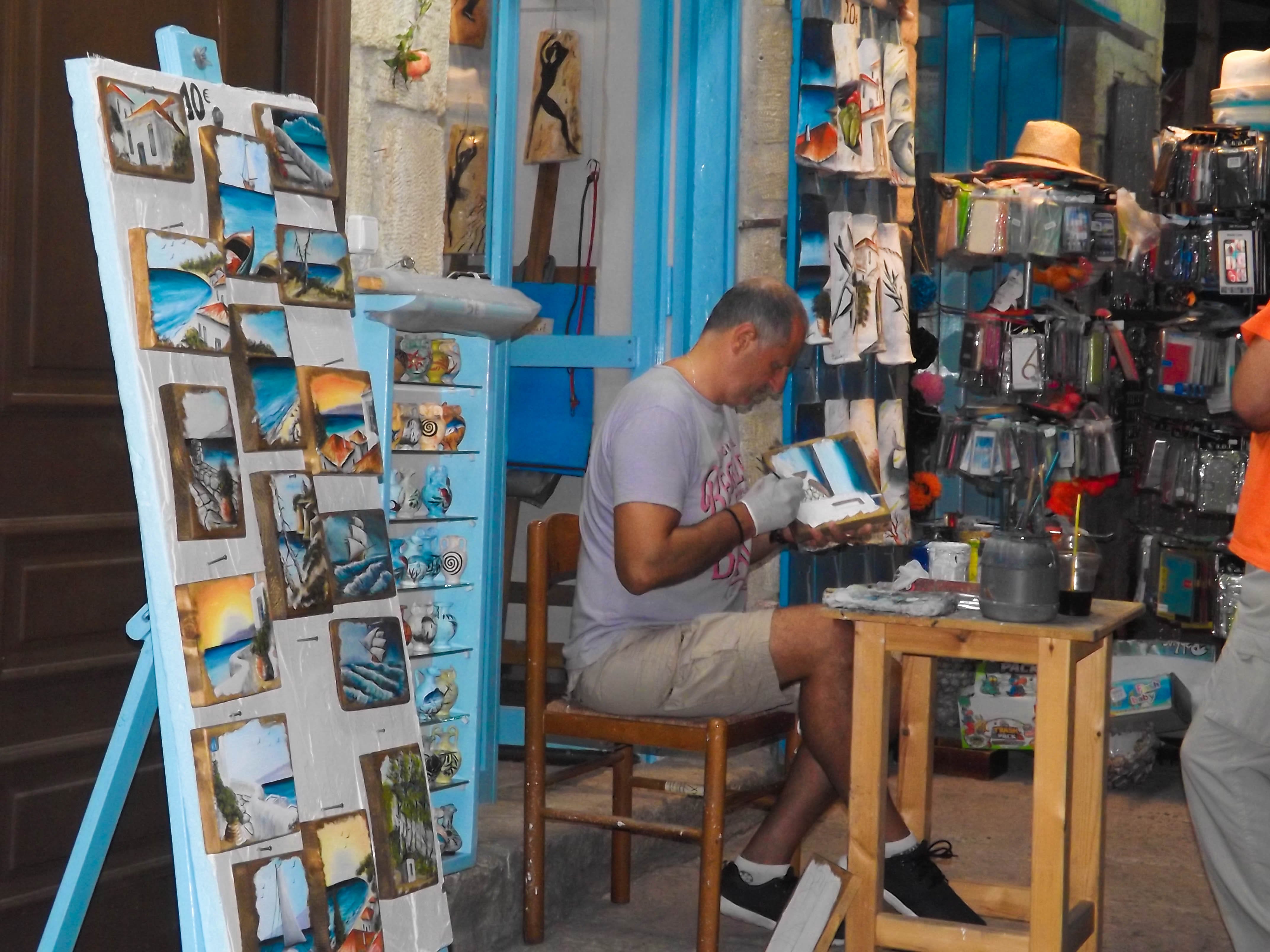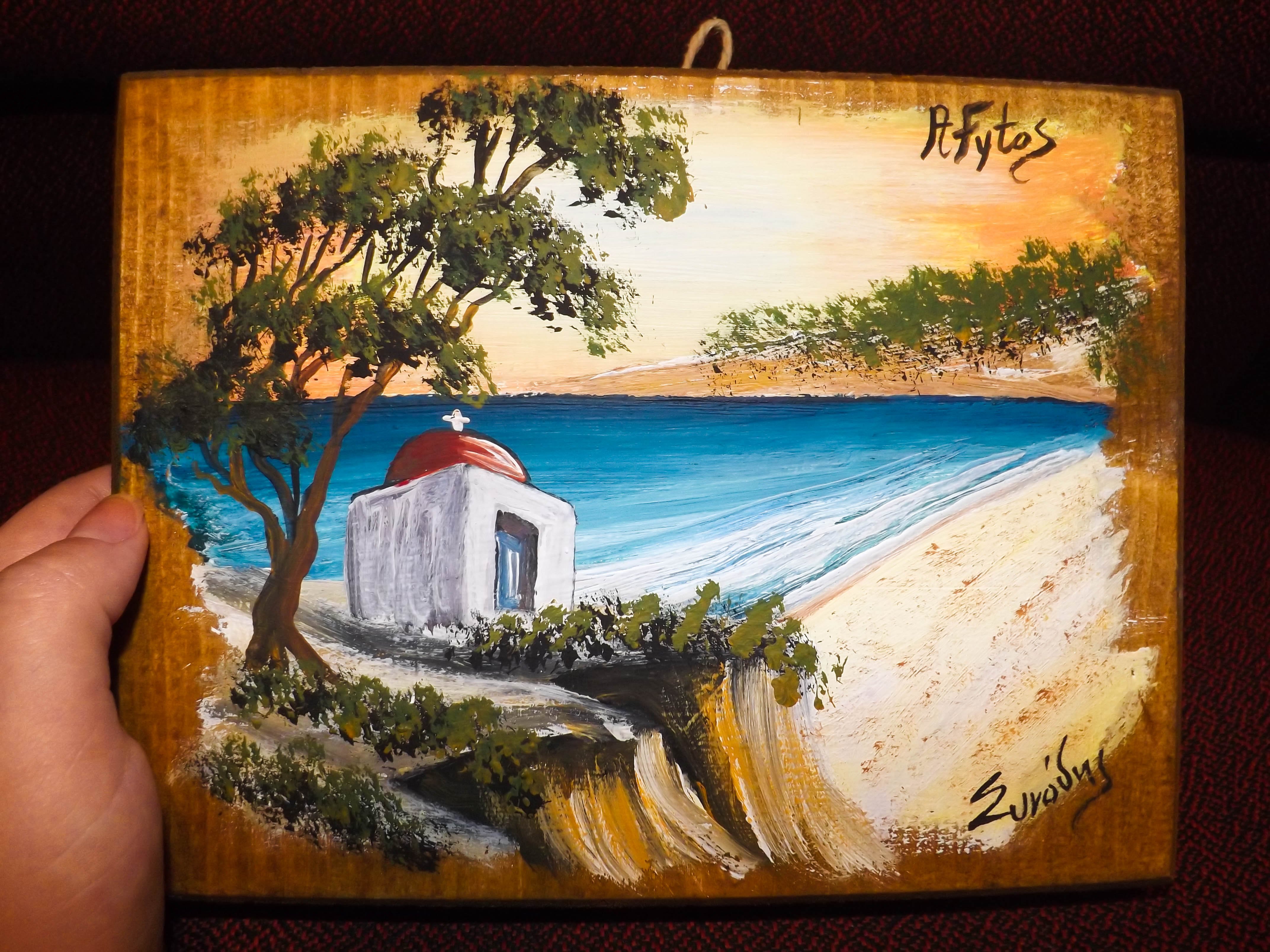 The second day of our adventure was relaxing and beautiful, we needed a respiro. We went back to the studio and we fell dead of fatigue.