Me and my boyfriend went to Marina di Pisa on our first day in Italy. We found by chance a place where people were few, but firewood was everywhere, brought by the sea.  We decided to make a memorable experience.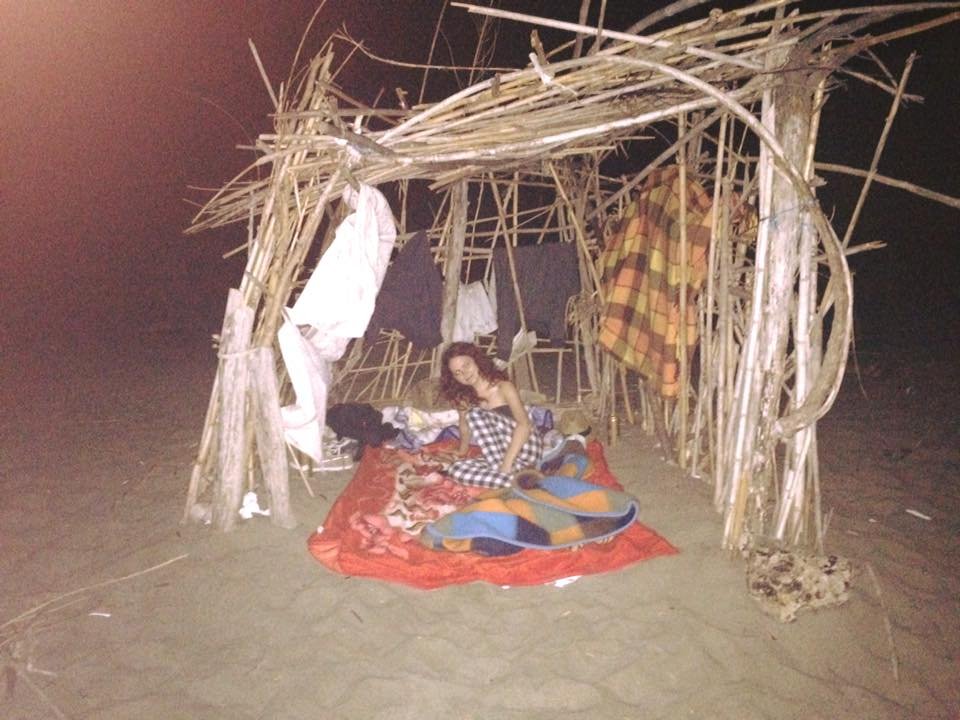 So we gathered our friends from Italy for a bonfire on the beach, one week later.  We bought drinks and barbecue food from the supermarket, brought blankets and towels. Everything was settled. We were sure that we wouldn't find anyone at night on that beach and we won't be bothered, especially because the beach was 10 minutes away from the street and you had to walk through the wilderness.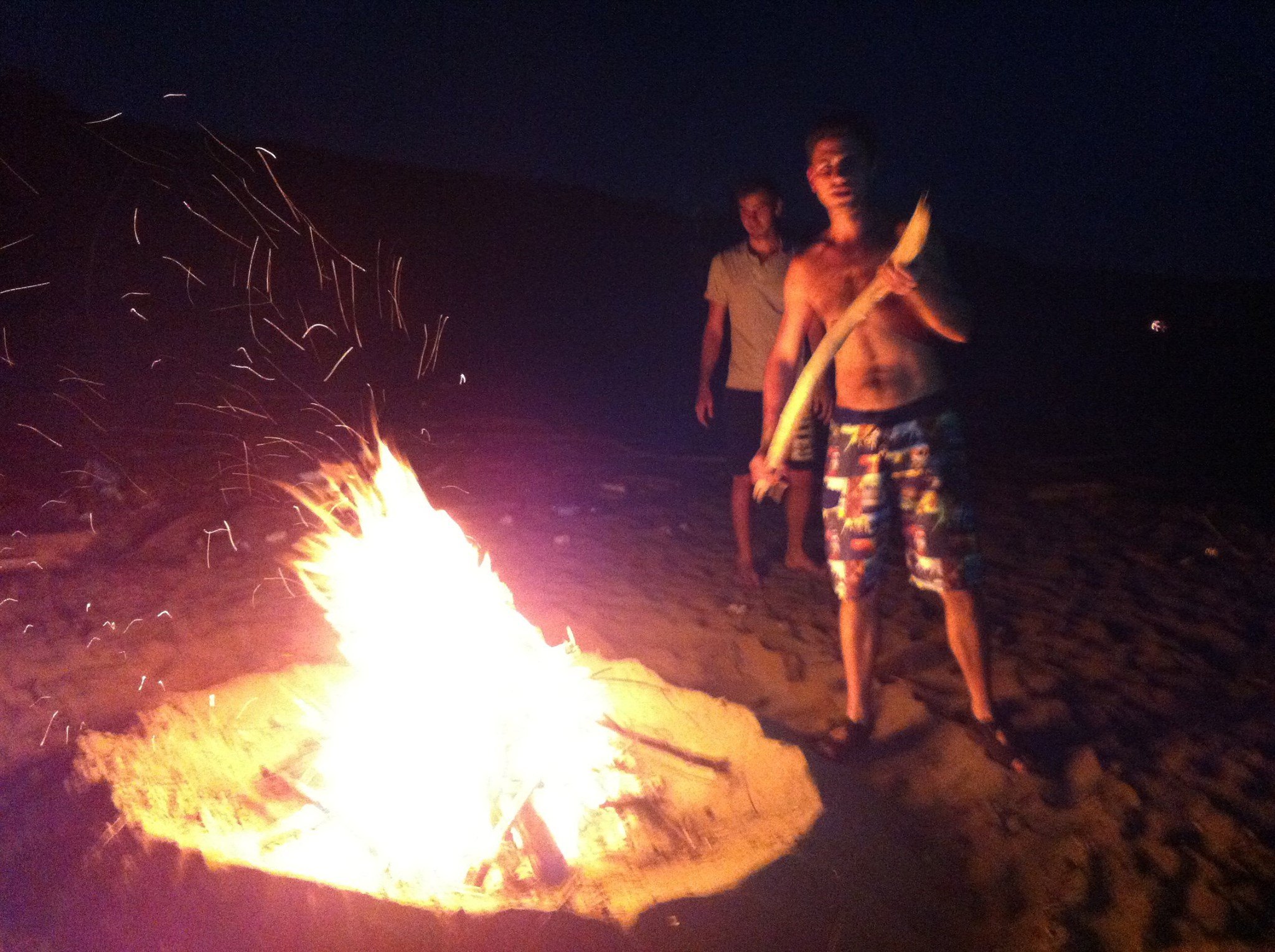 Surprisingly, when we reached the point, there were already a few bonfires illuminating the beach and people already partying. It seemed like we found a place renowned for parties like this.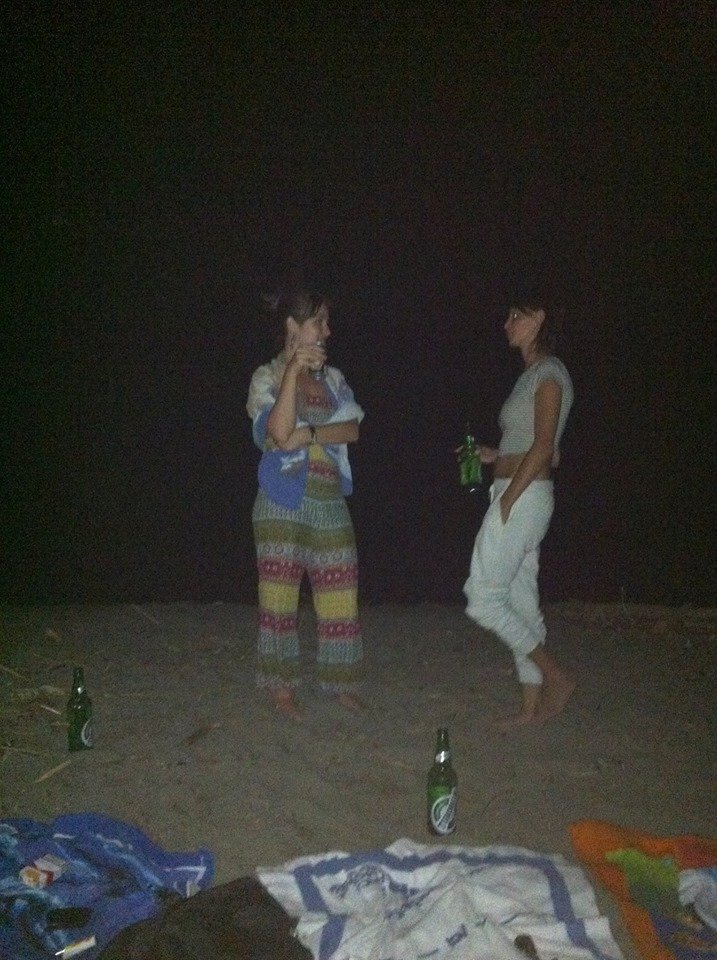 What came next? The fun! The boys got the fire ready and the girls, the meat; also, the place was made comfortable. I never swam before at night, so I took off my clothes and jumped straight into the water. The water seemed warmer than the weather outside; there weren't high waves, so I took my time. I believe that what got me excited was the rarity of this experience and the craziness I showed, rather than the sea at night. And it somehow made me feel at peace.
Time had flown as we drank, ate good food and talked all night long. Close to dawn, our friends left and stayed just us, 2 couples. Also we managed to find some wood and made a "home for us". We are pretty proud about it.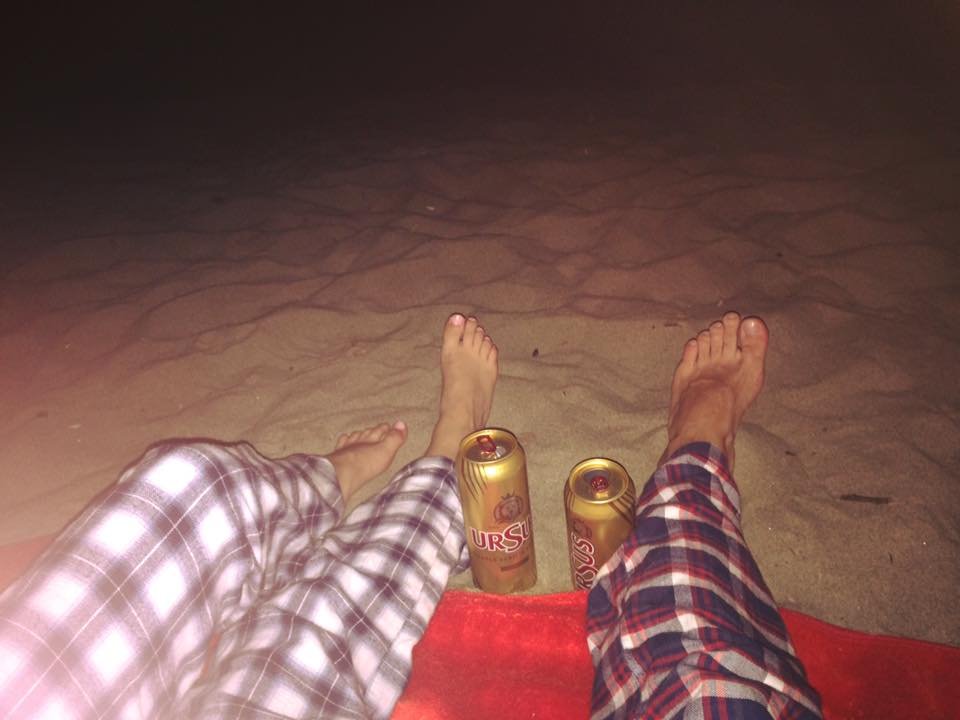 We caught the sunrise and after that, we fell asleep as we heard the fire roasting and the waves crushing. I loved that sound. Now and then I would open my eyes just to catch a glimpse of the bonfire and the sea, to remind me that I'm still there. It was one hell of an experience.